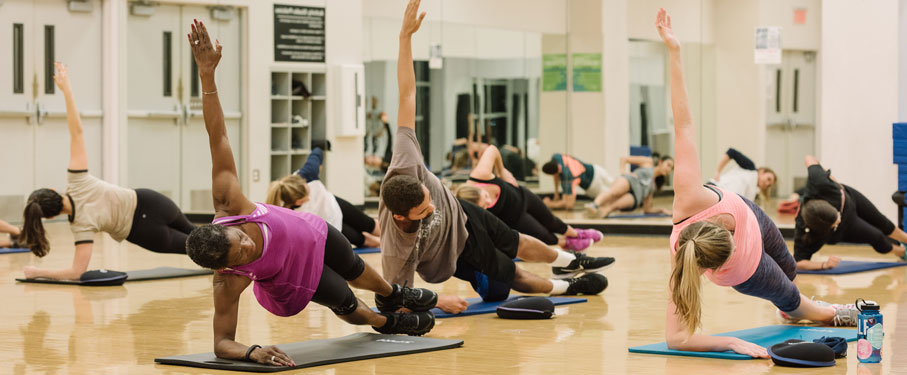 Located on the first floor of the Burns Recreation Center, the FitWell Center at Loyola Marymount University is committed to providing health and wellness programming and education for the entire campus. Offerings include a variety of group exercise classes, personal training packages, nutrition consultations, massage therapy, fitness assessments and specialized wellness presentations. All programs are available to BRC members only.
Contact the FitWell Center
FitWell Center Front Desk: (310) 338-3049
Jennifer Westendorf, Assistant Director of Fitness & Wellness
Operations and Personal Training: campusrecpt@gmail.com
Public Relations and Events: lmufitwell@gmail.com
InBody Assessment Appointment
No appointment necessary during academic school year. Stop by the FitWell Center during hours of operation. The assessment must be run prior to a big meal and a work out.
FitWell Center Hours
Monday:

10:00am-5:00pm

Tuesday:

10:00am-5:00pm

Wednesday:

8:00am-7:00pm

Thursday:

10:00am-5:00pm

Friday:

Closed

Saturday:

Closed

Sunday:

Closed
Hours subject to change due to university holidays and breaks.
Summer: The FitWell Center is closed during the Summer Semester. InBody Assessments available by appointment, please email: campusrecpt@gmail.com.