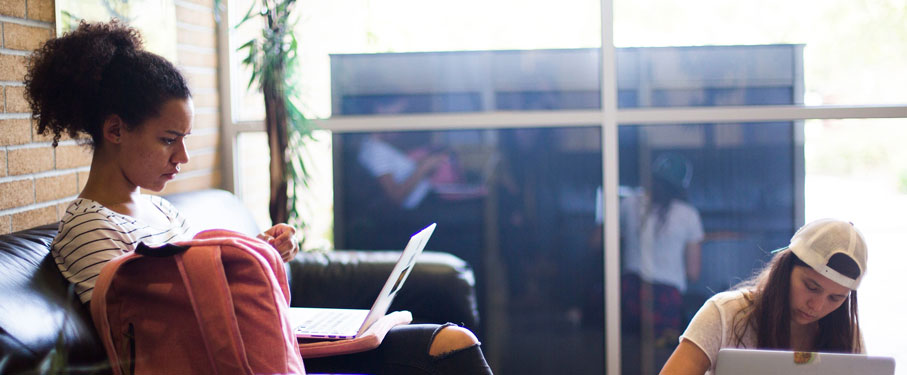 Student Employment Services highly encourages LMU students to take precaution when engaging with private employers and families through the Community Connections Job Board. Below are a few recommendations to safeguard your personal information and promote a safe employment experience:
Don't Overshare: Social media is increasingly popular, but it's a good idea to keep personal information private. Fraudsters can use personal information to help gain access to an account. Also, it's a good idea to keep other information private, such as mobile and home phone numbers; email address; and dorm, apartment and home addresses. NOTE: When applying for jobs off-campus, create an email account just for this purpose.
Doubt It: Use a healthy dose of skepticism if someone — claiming to be from a legitimate company — calls, texts or sends an email asking for personal information. Never give out your personal information until you have done your due diligence. No legitimate employer will ask you for personal information unless you have met in-person and they have hired you to work for them.
Meeting a Prospective Employer: You should always meet prospective employers at a neutral location. If this is a company, then the meeting should be at their office. If you are meeting a private party, then the meeting should be in a public place where you feel comfortable.
Receiving Compensation: Compensation is typically given for services rendered. If you have not met or have not yet begun working for an employer, you should not be receiving compensation nor should they be sending you checks to help them conduct their business.
Depositing Checks from Your Employer: If you have begun working for a new employer, and they pay you via check, it's a good idea to wait for the check to clear your account before you spend the money. Many banks allow you to see the money – and spend it – before they have actually cleared the check. This can cause you to incur high overdraft fees if the check were to "bounce". NEVER wire transfer funds from your account on behalf of an employer; this should be a clear sign of fraud. No legitimate employer would ask you to do this.
Personal Safety: It's always a good idea to share your work schedule with someone you know and trust. If you are working for a private party, be sure that someone knows the address, days and hours you are working.
Students, have you been hired for a Community Connections job?
Please complete this brief survey!