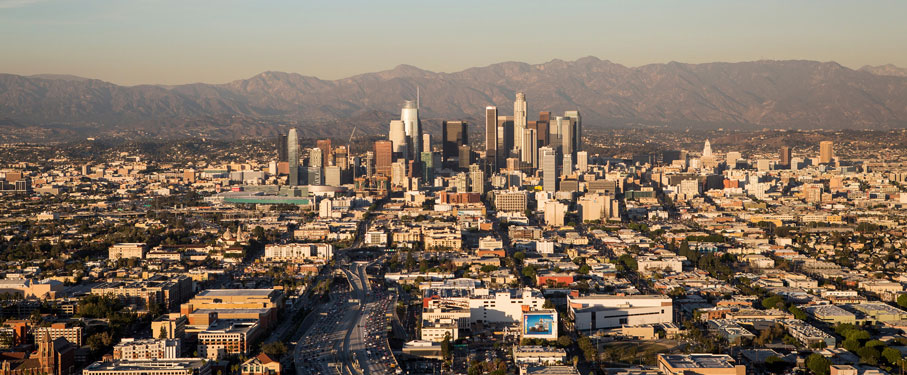 The LMU Partners Program provides work study students with the opportunity to work off campus with contracted non-profit organizations across the Los Angeles area. By working off-campus with these organizations, LMU students gain access to the non-profit sector of business, hone their business skills, and build their resume for future careers.
Information for LMU Students
The LMU Partners Program is open to undergraduate and graduate students who have received a work study award in their financial aid package. LMU Partners Program participants are hired by our non-profit organization partners in the greater Los Angeles area. Students have served as after-school art mentors, research assistants, film interns and more.
To apply for the LMU Partners Program, please visit LionJobs and search for "LMU Partners".
Information for Community Partners
LMU Partners Program Qualifications
The organization must be non-profit and provide proof of certification; i.e. tax exemption form.
The work assigned to the students by the organization will be (a) in the public interest and (b) will not result in the displacement of employed workers or impair existing contracts for services. Both parties agree that no students will be denied work or be subjected to discrimination under this agreement on the grounds of race, color, religion, gender, national origin or disability.
Once an organization is approved as an LMU Partner, the organization is willing to pay 25% of the actual compensation payable to each student employed at the organization/agency. The organization will be billed on a monthly basis by the University. The remaining 75% will be covered by the University's work study funding. Lower percentage splits may be offered if the non-profit organization can demonstrate financial hardship.
Complete the LMU Partners Program Application today.
Current LMU Partners
826LA
9 Dots Community Learning Center
Beach Cities Health District
Boys & Girls Club
Community Outreach & Opportunity Program (COOP)
DaVinci Schools
Edboost Learning Center
The Emily Shane Foundation
Empower Tech
Good Shepherd Shelter
The Pacific Heart, Lung, and Blood Institute
Safe Place for Youth
Santa Monica College Tutoring
St. Bernard High School
STAR Education
Teach for America
Venice Arts
Please contact Student Employment Services at (310) 338-7606 for more information.