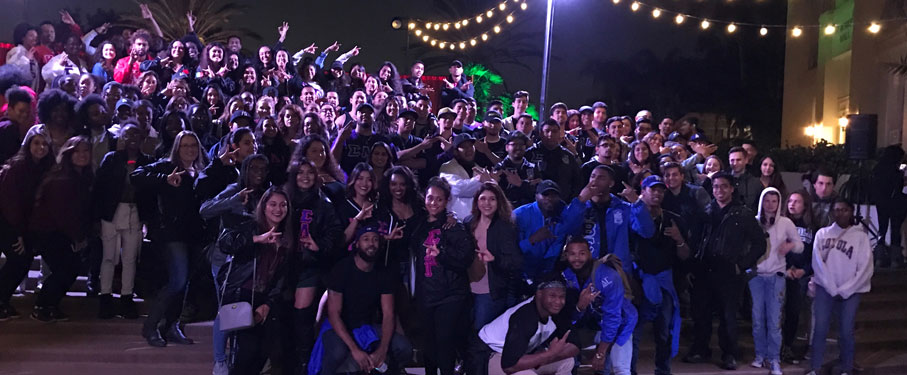 Intake for the United Greek Council
Recruitment in United Greek Council Organizations is also referred to as "intake." The intake process for each chapter is different and occurs throughout the semester, however each group hosts information sessions where any interested students can attend. Other activities held over the course of the semester are to help educate and inform prospective members on the unique programs and opportunities that exist within those groups.
Students wishing to join a culturally-based fraternity or sorority must meet the LMU requirements to join: at least a 2.5 cumulative GPA and 12 units completed.
Get to know our United Greek Council, comprised of our culturally based sororities and fraternities!
If you are interested in joining a UGC chapter, you can reach out to sfl@lmu.edu, or contact a member of that chapter.