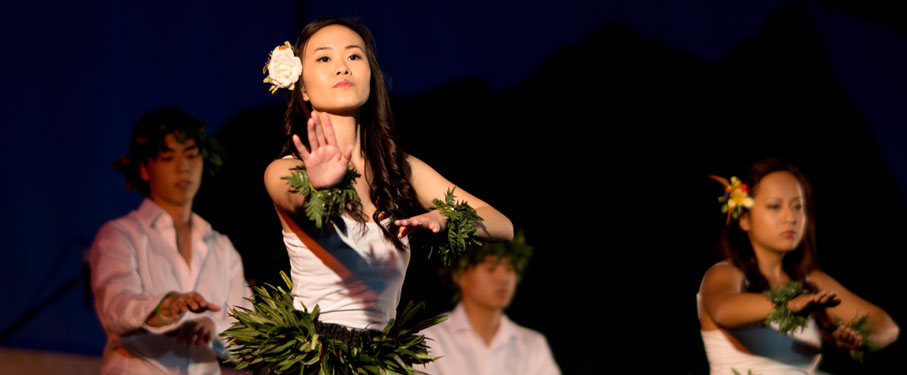 Asian and Pacific students at Loyola Marymount University will have opportunities to grow as individuals who exhibit social responsibility and awareness, an appreciation for diverse communities, and a desire to pursue lifelong learning and development. Through collaborative efforts, both internal and external, APSS will develop programming designed to meet the needs of students. Programs will be assessed on an on-going basis in order to continuously improve our ability to enrich the whole student.
Asian Pacific Islander Summit
This is a small conference that aims to increase the leadership skills of API student leaders while providing a prime opportunity to network amongst students, staff and faculty.
Mid Autumn Festival
This annual program is a harvest festival that celebrates the new moon. This event is celebrated by various Asian cultures. The festival celebrates three fundamental concepts: Gathering, such as family and friends coming together or harvesting crops for festival; Thanksgiving, to give thanks for the harvest, or for harmonious union and Praying (asking for conceptual or material satisfaction). This program is coordinated by Han Tao (Chinese Student Organization) and Asian Pacific Student Services.
API Community Dinner
A beginning of the year community dinner that provides an opportunity for students to connect with API organizations, faculty, staff and alumni.
Third Tuesday
Social programming that promotes API artists, entertainers and speakers.
S.P.E.A.C. Series
Supporting, Empowering, Educating Asian Communities is an educational program that highlights and raise awareness of social justice issues affecting Asian Pacific Islander communities.
Intersections
An educational program that will tackle the topics of intersectionality of race, ethnicity, gender, religion, class, and sexual orientation in the Asian Pacific Islander identity. Topics range from dialogue on multi race identity and intersections of API religions such as Buddhism, Catholicism and Sikhism in the API identity.
[In]visibility
An educational and social program that will explore API culture through creative expressions.
Lunar New Year
A celebration of Lunar New Year that highlights Lion Dance performance, food and activities.
The Studio
A joint program with Center for Asian Business focusing on appreciation and celebration of API film and cinematography.
Bento Beneath the Palms
An annual spring program that showcases API student cultural performances and traditional bento box lunches.
Asian Pacific Islander Graduation
API Graduation is an LMU tradition that celebrates and recognizes the academic and personal achievements of our Asian Pacific Islander students. API Graduation is open to all graduating LMU students (including undergraduate, graduate/doctoral candidates) completing a degree in the spring, summer or fall term.