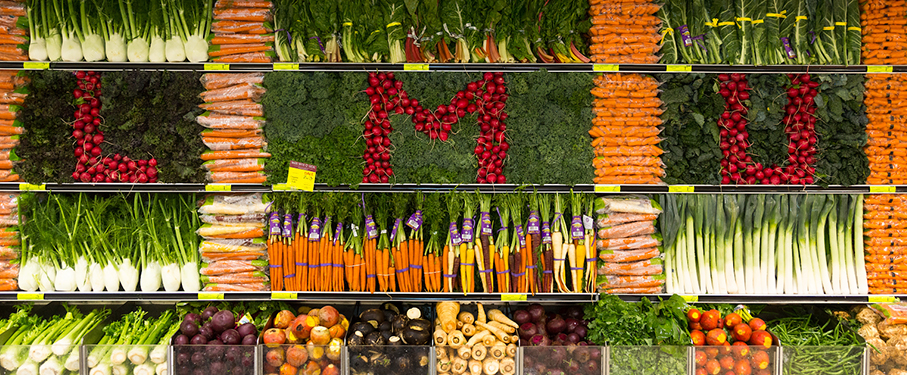 Breakfast
Breakfast Frittata
by Evanne Drucker '14
Servings: 8
Cook Time: 8-15 minutes
Ingredients:
1 Cup Chorizo (Soyrizo, bacon, turkey sausage will all work as well)

1 Yellow Onion Diced

1 Red Onion Diced or add any vegetables you want or have in your fridge (spinach, asparagus, mushrooms, etc.)

1 Teaspoon Cayenne Pepper

1 Teaspoon Garlic Powder

1 Teaspoon Onion PowderSalt and Pepper to Taste

6-10 Eggs ScrambledSplash of Milk (Sub water if unavailable)

Oil with High Smoke point (My preference is Avocado Oil)
Directions: Preheat oven to 350 Degrees F, Add Chorizo to large cast-iron skillet, cook on low-medium heat until cooked through. Be sure to crumble into smaller pieces during this process. If you are using a protein that does not create a lot of grease, be sure to add 1-2 tablespoons of high smoke point oil. Remove cooked protein from pan and set aside on a paper towel-lined plate. Leaving some residual oil from your preferred protein, return cast iron to low-medium heat. Add Onions. Once these have started to become translucent, add red pepper. Stir every few minutes to avoid burning. Add any additional vegetables of your choosing. In a separate bowl, add eggs, cayenne, garlic powder, onion powder, salt and pepper to taste, and a splash of milk. If you don't have milk on-hand, a splash of water will suffice! Scramble until well beaten. As the vegetables in the cast iron appear soft, add protein back, and combine all together. Be sure there is enough oil in your pan with these ingredients that the eggs will not stick. Add eggs to the pan and transfer to the preheated oven. Cook at 350 for 8-12 minutes. If desired, place oven on broil for last 2-3 minutes. Cut into wedges and serve with desired toppings. The perfect meal for breakfast lunch or dinner. Store leftovers in an air-tight container in the fridge. To reheat, pop into the microwave for 30-second increments until frittata is warm.
Appetizer
Buffalo Chicken Dip
by Calvin Foss
Servings: 5 (but can easily be increased for bigger parties)
Cook Time: 20-25 minutes (short but sweet)
Ingredients:
1 tub Cream Cheese (8 oz spread on the bottom of a pan)

Good amount of Sour Cream (1 cup)

Good amount of shredded, cooked Chicken (2 cups)

Lots of shredded cheese like Jack or Cheddar (2 cups)

Generous amounts of Frank's Buffalo Wing Sauce (1/2 cup)
Directions:
Layer all the ingredients in a pan (Cream cheese, sour cream, chicken, cheese, Buffalo sauce, repeat).
History: I learned this recipe from my East Coast friends who I met while studying abroad in Cork, Ireland. This Buffalo Chicken Dip will keep you warm on cold nights, and even took the place of Turkey as the centerpiece of the meal during our Friendsgiving while in Ireland.
Main Dish
Tagliatelle with Arugula and Lemon Cream
by Rich Rocheleau
Servings: 6 servings; 1.5 cups each
Cook Time: Takes about 20 minutes total.
Ingredients:
11 oz uncooked tagliatelle

5 tsp lemon zest (2 lemons)

1.5 tblsp fresh lemon juice (from same 2 lemons)

¾ cups reduced-fat sour cream½ tsp salt; add to taste

¼ tsp fresh ground pepper; add to taste

1 cup grated parmesan cheese

3 cups arugula (about 5 oz)
Directions:
Bring a large pot of water to boil and cook the tagliatelle according to directions; drain but do not rinse. Meanwhile, in a large serving bowl, combine lemon juice, lemon zest, sour cream, salt, pepper, and ½ cup and 2 tablespoons of cheese and set aside. Immediately pour drained pasta into the bowl with sour cream mixture and toss to coat. Add arugula and toss again until completely combined. Serve immediately with the remainder of the parmesan cheese sprinkled on top. Add salt and pepper to taste, if desired.
Firecracker Chicken
by Nicole Mann '19
Servings: 4
Cook Time: 35 minutes
Ingredients:
1 1/4 pounds boneless skinless chicken breasts cut into

1 inch pieces salt and pepper to taste

1/3 cup cornstarch

2 eggs beaten

3 tablespoons vegetable oil

1/3 cup buffalo hot sauce

1/2 cup brown sugar
1 tablespoon rice vinegar
1/4 teaspoon red pepper flakes or more to taste
1/4 cup sliced green onions
cooking spray
Directions:
Preheat the oven to 350 degrees F. Coat a 9"x 13" pan with cooking spray. Place the chicken pieces on a plate and season with salt and pepper to taste. Sprinkle the cornstarch over the chicken and toss to coat evenly. Dip each piece of chicken into the beaten eggs. Heat the oil over high heat in a large pan. Place the chicken in a single layer and cook for 3-4 minutes on each side or until golden brown. You may have to work in batches. Place the chicken pieces in a single layer in the 9"x 13" pan. In a small bowl, whisk together the buffalo sauce, brown sugar, rice vinegar, and red pepper flakes. Pour the sauce over the chicken. Bake for 35 minutes, stirring once halfway through to coat the chicken with the sauce. Top with green onions and serve.
History: When my fiancee and I first moved in together, I was a terrible cook! I would spend hours trying to find recipes I wanted to test out and never seemed to find one that we really both loved. When I found this recipe, I was hesitant; it seemed too far outside my comfort zone, but I tried it anyway. This recipe is our FAVORITE recipe! We easily make it 1-2 times a week. If you like something easy, spicy, and full of flavor, this is the recipe for you!
Furlong Family Pizza
by Patrick Furlong '06
Servings: 4
Cook Time: 35 minutes
Ingredients:
Italian Pizza Dough
2 1/2 Cups of Flour

1 teaspoon of Salt

1/2 Package Dry Yeast (or 1/2 cake compressed yeast)

8 Tablespoons Cooking Oil (4oz.)

1 cup Warm Water
Sauce
1 Medium Can Italian Peeled Plum Tomatoes

Small Can of Tomato Paste

1/3 Tablespoon Oregano

1/3 Tablespoon Sweet Basil

1 Teaspoon Salt

1/2 Tablespoon Cooking Oil
1 Tablespoon Parmesan Cheese
1/3 Teaspoon Black Pepper
1/3 Teaspoon Garlic Powder
1/3 Teaspoon Parsley Flakes Bake
Directions:
For dough: Mix flour and salt together in a bowl. In another bowl dissolve yeast, water, and oil and add to flour and salt mixture a little at a time, working in with a spoon or dough kneader, then by hand until dough cleans side of the bowl. Place dough in a bowl that has been lightly sprinkled with flour. Cover with a dry cloth and let rise in a warm place for 2 hours. Stretch into lightly oiled cookie pan-- 18" x 11"
For sauce: Mix or blend with tomatoes and paste. Spread sauce over stretched dough, add 3/4 to 1 lb. Italian Sausage (simmer first to remove excess fat and oil), add 1 lb. shredded or thin sliced Mozzarella Cheese. Green Peppers, Mushrooms, Olives, and other toppings optional. Bake Place in 375 degrees preheated oven for 35 minutes.
History: One half of my family is from Chicago and this is the pizza they make at home. I've brought it to California to share with my kids as they grow older.
Bread/Muffins
Reduced Guilt Banana Oat Muffins
by Evanne Drucker '14
Servings: N/A
Cook Time: 14-20 minutes
Ingredients:
1 1/2 Cups GF Flour

1 Cup Rolled Oats

1/2 Cup Light Brown Sugar

2 Teaspoons Baking Powder

1 Teaspoon Baking Soda

1/2 Teaspoon Salt

1

1/2 Teaspoons Cinnamon

1 Egg

3/4 Milk of choice
1/3 Cup Unsweetened Applesauce
1 Teaspoon Vanilla Extract
3-4 Ripe Bananas Mashed (Around 1 Cup)
1 Cup Semi-Sweet Chocolate Chips
Directions: Preheat oven to 400 degrees F. Line a 12-cup muffin tin OR 48-cup mini muffin tin with liners or butter spray. Set aside. In a medium bowl, combine all dry ingredients (Flour, Oats, Sugar, Baking Powder and Soda, Salt, and Cinnamon). Gently stir to mix and set aside. In a small bowl, mash the bananas until minimal lumps remain. The riper the banana, the sweeter the product. Bananas that are brown on the outside are great contenders! In a large bowl beat the egg. Add the milk, applesauce, and vanilla to combine. Add the cup of mashed bananas and combine them. Incrementally stir the dry ingredients into the banana mixture until just combined. Add chocolate chips. Use a batter scoop to equally distribute the batter into prepared muffin tins. Bake at 400 degrees F.Full size muffins will need 18-20 minutes. Mini muffins will need 14-16 minutes Pull muffins out of the tin and serve immediately. Store in an air-tight container at room temperature or refrigerator for up to 5 days. Pop in microwave one-by-one for 15-30 seconds to reheat before enjoying.
The perfect delicious breakfast on the go, or Sunday morning treat.