**Per CDC and OSHA guidance you must remain masked at ALL TIMES in a healthcare setting**
STUDENT HEALTH SERVICES IS HERE FOR YOU!
Student Health Services (SHS) at Loyola Marymount University is a full-service medical office and is accredited by the Accreditation Association for Ambulatory Health Care. Our health care team includes physicians, nurse practitioners, registered nurses, an x-ray technologist, and trained support staff. Our services include treatment for illnesses and injuries, preventive care, Gynecological health services, vaccinations and allergy shots, X-rays, health education/wellness programs, and much more.
Vaccination Requirements:
In preparation for LMU's phased return to campus, students are required to provide the university with confirmation showing they have been vaccinated against the COVID-19 virus. Please visit VAX LMU portal to enter the dates and type of vaccine you received and a scanned or photographed image of your vaccination record card. Please ensure your image is clear and legible, and that all vaccination dates are provided. Please wait until you have received your final dose before submitting your COVID vaccination record.
**All other vaccinations including the required measles, mumps, and rubella vaccination are to be recorded and documented on MyHealth.lmu.edu**
Telehealth Options:
Student Health Services (SHS) remains committed to the health and safety of our campus community. SHS can provide healthcare for all students through an expanded and secure telehealth platform. Using this platform, SHS healthcare providers can offer a wide variety of consultative medical services remotely including an assessment of symptoms, diagnosis and treatment options. You may schedule a telehealth appointment or message an SHS healthcare provider by accessing our portal, MyHealth.lmu.edu
Prescription Refills:
SHS is able to refill prescriptions if the originator of the prescription was an SHS healthcare provider. You will need to contact your other healthcare provider if SHS did not initially provide the prescription.
After Hours Care:
If SHS is closed and you are experiencing a life-threatening emergency, call 911. If your symptoms are not life threatening and you live in the Los Angeles area, please visit urgent care clinics and hospital emergency departments. You may also contact the LMU Department of Public Safety for on-campus emergencies at 310.338.2893. If you are not living on campus and are out of the local area, contact your local healthcare provider.
To learn more about LMU's response to the COVID-19 Pandemic LMU.edu/Together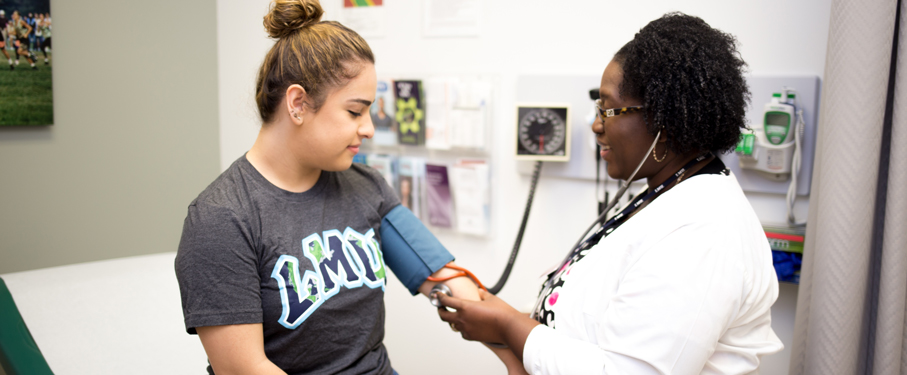 Explore Student Health Services
Health Updates
Community advisory and health update information
Welcome to SHS
Check out all the services we offer to students.