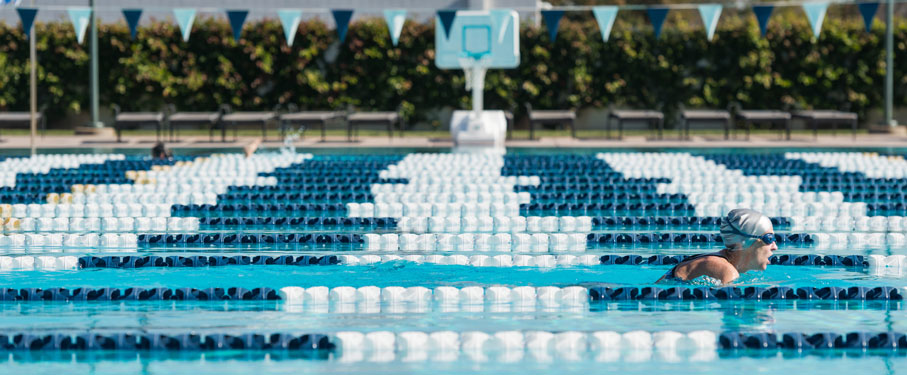 As part of Campus Recreation and Student Facilities, the Burns Recreation Center supports the Loyola Marymount University community in the areas of facilities, programs and services. LMU's Campus Recreation staff strive to offer quality customer service while continuing to grow and change with the interests of our members.
The Burns Recreation Center features a fitness center, group fitness studios, multi-purpose courts, tennis courts, and an Olympic-sized outdoor swimming pool.
Campus Recreation at Loyola Marymount University offers several programs and services like personal training, group fitness class, lockers, club sports and much more. A unique venue to work out, mingle or relax, the Burns Recreation Center at Loyola Marymount University is a world-class facility. In addition to lockers, there are showers and an onsite pro shop known as the Finish Line where you can purchase energy bars, smoothies and protein shakes. Its exquisite, timeless architecture with natural sunlight pouring in from all angles, along with its open layout is visually stunning to old and newcomers alike.