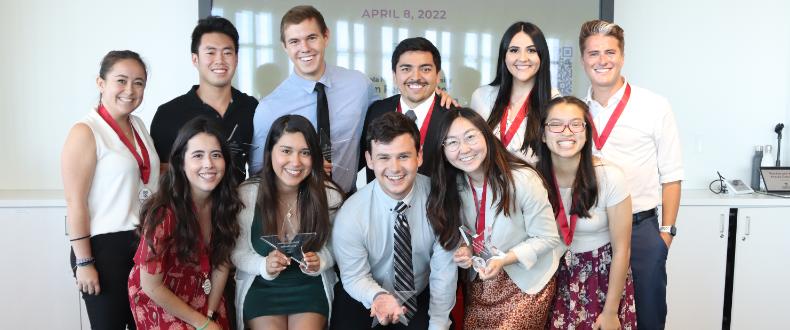 The Center for Service and Action supports and recognizes students committed to serving the greater Los Angeles community and beyond. We offer various grants and awards throughout the year. Check back soon for more information about our upcoming Grants Information Session or call the Center for Service and Action at 310.338.2959 for more information.
Grants & Scholarships
The Empowerment Grant was established by the Center for Service and Action. Provides seed money for special events, activities and programs with service and social justice elements.
The Summer in Action Grant participants are eligible for a grant up to $2,000 for interning with a social justice organization during the summer. Recipients are expected to develop a project or campaign that relates to the issues learned during the internship.
The Strauss Public Service Scholarship awards a Public Service Scholarship of $15,000 to one LMU student every year.
Awards
The Riordan Community Service Awards recognize LMU undergraduate students for outstanding contributions in the area of community service, exemplifying the University's tradition of being "men and women for and with others."
The Arete Service Award is sponsored by the Marymount Institute. Honors graduating seniors who have demonstrated a commitment to service and justice through off-campus volunteer service.
If you have any questions about CSA's grants, scholarships, and/or awards, contact Daveon Swan.