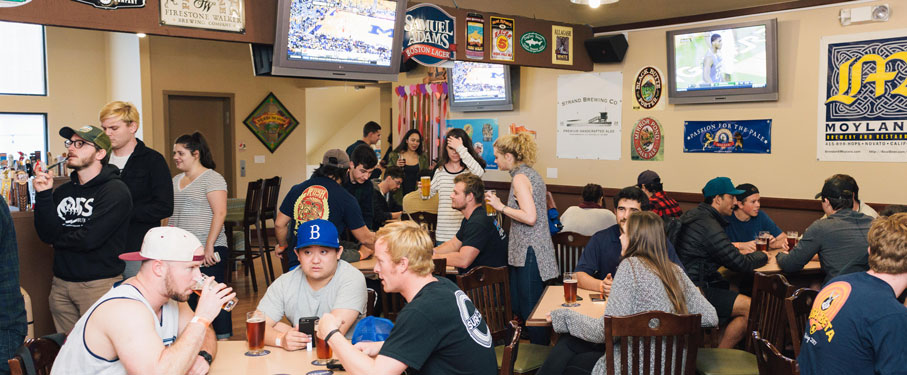 The Loft is LMU's craft beer and wine bar, which is managed by LMU's Campus Recreation and Student Facilities department. Open Monday through Friday, The Loft provides a dedicated space for current LMU students, faculty, staff, and alumni over the age of 21 to drink responsibly, socialize and learn about the world of craft beer.
Membership Information
Entrance to the Loft requires a membership, which can be obtained by stopping by during normal business hours with your One Card and another form of government issued identification.
Eligibility: LMU Students, Faculty, Staff, Alumni and Spouses/Domestic Partners
Cost: $25 for each academic year
Age requirement: All members must be at least 21 years of age or older
What's on Tap?
The Loft is always serving fresh craft beer from all across the country including many of California's finest breweries. We have nine taps with an often changing lineup of IPAs, stouts, pilsners, brown ales, ciders and more. We also serve wine, champagne, soda and water, so there's something for everyone.
Check us out on TapHunter for our up-to-date taplist. Also, follow us on Facebook and Instagram for announcements about events such as trivia, karaoke, giveaways and tap takeovers.
The Loft reminds you to always drink responsibly.