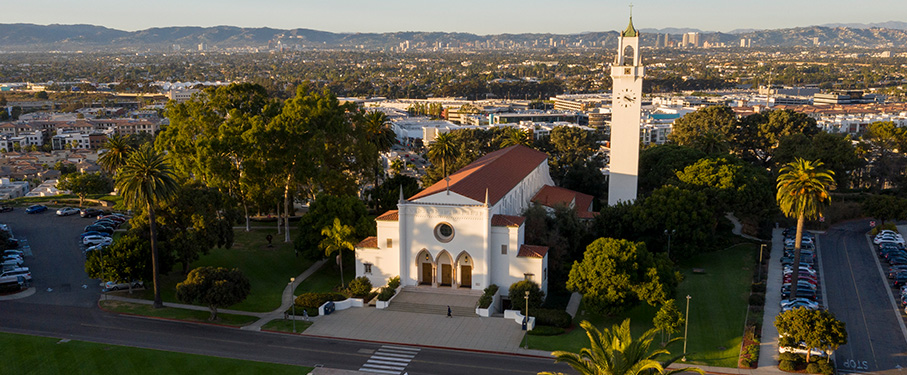 Graduate Students of Loyola Marymount University (GSLMU) is a student governance organization which furthers the University's mission to advocate and engage students, foster a rich academic, professional, and social network, and promote a Jesuit and Marymount heritage of being men and women for others.
Our hope is to promote interdisciplinary networking and fellowship for graduate students and to enrich graduate student life on campus. Any graduate student from any school—Education, Law, Liberal Arts, Film & Television, Science & Engineering, Communication & Fine Arts, and Business—is welcome to join!
We are LMU! We are lions!
Use this website to learn about networking, fellowship opportunities, and resources that are for you as well as for graduate students across the University.
GSLMU promotes engagement among students and with the University through programming that includes: academic programming, athletics events, social gatherings, community service programs, and religious dialogue in the spirit of the University's goals as an institution of higher learning.
GSLMU formed in Spring 2011 and had its inaugural semester in Fall 2012. The organization's leadership structure includes 4 officers, 14 senators (no more than 2 senators from each school or college), and many committees.