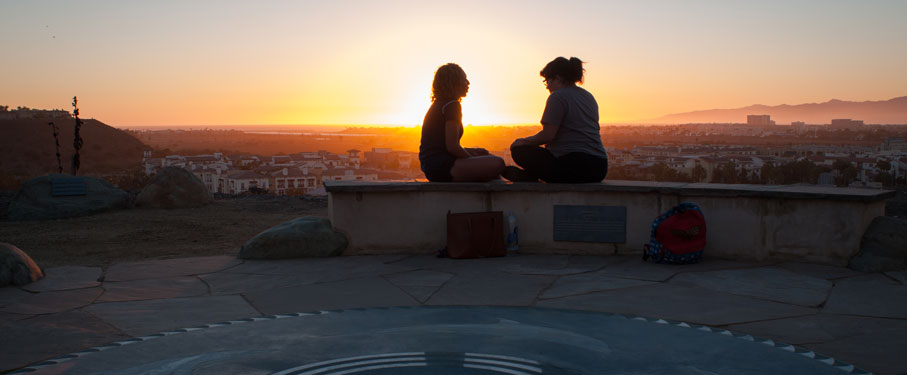 If you are the victim of sexual assault, sexual violence, domestic violence, dating violence, stalking, or any other form of sexual or interpersonal misconduct, Loyola Marymount University will support you and connect you to the care that you need while ensuring that you know your options and your rights during this difficult time. You do not have to go through this alone.
For Your Safety
If you are concerned about your safety or cannot get to a safe place to seek help call 911 immediately. Also, strongly consider calling a trusted friend to come to support you and make sure you're not alone.
If you are on campus, you can also call the Department of Public Safety's Emergency Line:
On campus: dial 222
Off campus: 310.338.2893 x1 from any off-campus or cellular phone
The Department of Public Safety may also be reached by pressing the button on the blue light boxes located throughout campus.
Medical Attention
Victims of sexual assault should consider seeking medical attention for the following reasons:
A doctor can treat any bruising, lacerations or internal injuries that you suffered, even if they're not perceptible to you.
A doctor can prescribe antibiotics to prevent sexually transmitted infections and counsel you about pregnancy prevention and testing.
A medical professional can collect and preserve forensic evidence which can be used later if you decide to file a criminal complaint with the police or a complaint with the Office of Student Conduct & Community Responsibility. (For more information, please read the "Preserving and Collecting Physical Evidence" section below.)
Preserving and Collecting Physical Evidence
If you have experienced sexual misconduct, evidence may be left on your body, clothing or at the crime scene. It is important to collect any forensic evidence as soon as possible as this can be helpful in a criminal or civil investigation.
Even if you are not sure that you want to report the incident to the police or DPS, a medical center can collect physical evidence and preserve it anonymously while you take time to decide. If you later choose to file a criminal complaint or a complaint with the Office of Student Conduct & Community Responsibility, this forensic evidence may be pivotal in strengthening your case.
To preserve physical evidence, do not wash your face or hands, bathe, brush your teeth, eat or drink, douche, change your clothes, or move or remove anything from the area that the incident occurred (bed linens, etc.).
You should write down the details of the event as soon as possible, including the date and time that it occurred, the name and/or physical description of the perpetrator, the location, what happened and the names of any witnesses or people that saw you right before or after the assault took place. Keep this written account in a safe place. It may be helpful to you and to law enforcement should you later choose to prosecute.