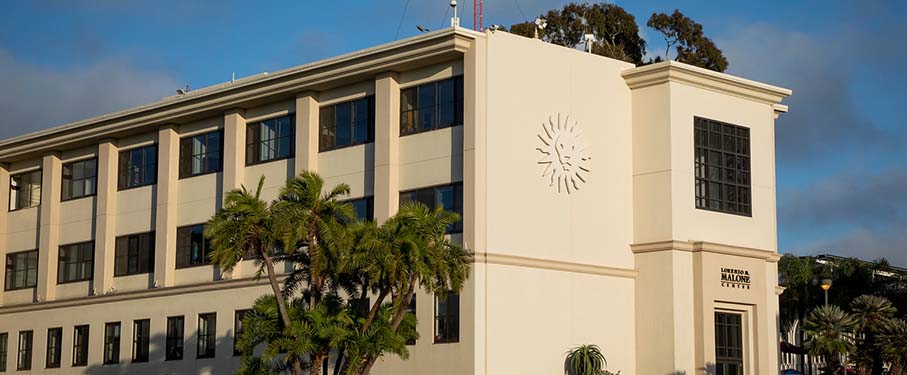 Contact LMU's Center for Student Collegiate Recovery
Location: Malone Student Center 113, first floor
Phone: (310) 338-6551
Email: recovery@lmu.edu
Office Hours
| | |
| --- | --- |
| Monday | 8:00 AM - 6:00 PM |
| Tuesday | 8:00 AM - 6:00 PM |
| Wednesday | 8:00 AM - 7:00 PM |
| Thursday | 8:00 AM - 6:00 PM |
| Friday | 8:00 AM - 6:00 PM |
Meet the Staff
Bradley Smith is a Licensed Professional Clinical Counselor (LPCC), a Licensed Advanced Alcohol and other Drug Counselor (LAADC), a Certified Addictions Treatment Counselor - Level Four, and the Substance Use Disorders (SUDs) Specialist at Loyola Marymount University (LMU) in Los Angeles. At LMU, where he also teaches, he is the Director of the Collegiate Recovery Program, responsible for implementing programs that address Prevention, Early Intervention, Education, and Harm Reduction for SUDs and other toxic relationships.
A board-certified addictions counselor since 2005, Mr. Smith is an expert in Reality Therapy and Choice Theory, a Disaster Mental Health counselor with the American Red Cross, and a psychotherapist in private practice.
Born and raised in Los Angeles, Angela O'Malley serves as the Associate Director for Student Conduct & Recovery at LMU. Angela began her career at LMU in Student Affairs in 2014 working as the Senior Administrative Coordinator for the Office of Student Conduct & Community Responsibility. Before LMU, Angela was a legal secretary where she gained exposure to various areas of law and found a passion for criminal law. After a few years at LMU, she began working on her M.S. in Legal Studies with a Specialization in Criminal Justice from Loyola Law School and graduated in 2019. Angela is also a Certified Substance Use Disorder Counselor and a member of CCAPP. In addition to her role as Associate Director, Angela serves as the Advisor to the Del Rey Players and an EEO Hearing Panelist. When she is not at work, Angela is at the beach, traveling or hiking with her dog, Clover.