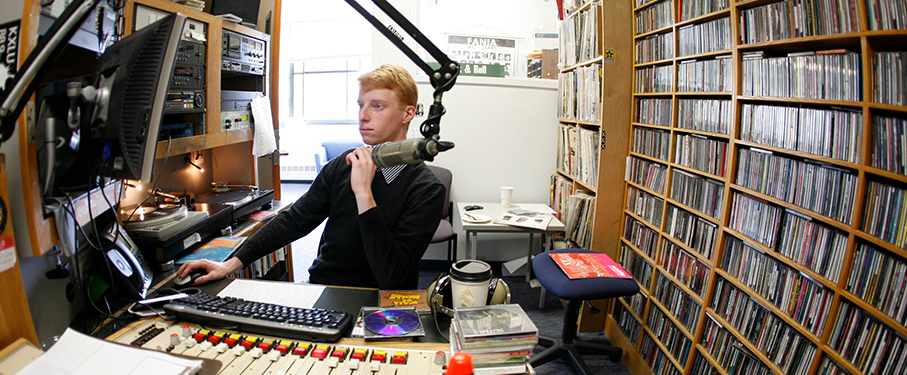 KXLU 88.9FM exists to engage in broadcasting under terms of a license granted by the Federal Communications Commission. KXLU is a non-commercial, educational station broadcasting throughout Los Angeles County from the Westchester campus of Loyola Marymount University. Owned by the Board of Trustees of Loyola Marymount University, KXLU is operated in the public interest by its student, faculty and volunteer staff.
KXLU 88.9FM is located on the fourth floor of the Malone Student Center.
Get Involved with KXLU 88.9FM
Interested in DJing your own show heard across Los Angeles, visit KXLU.com for more information or call (310) 258-4622.