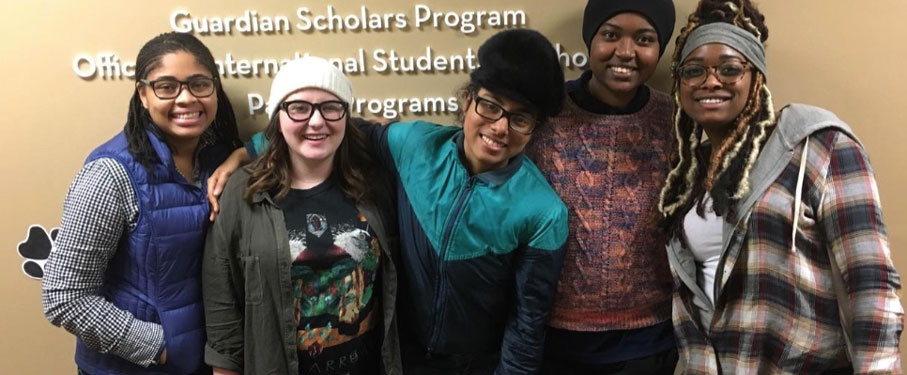 The LMU Guardian Scholars Program provides programs, resources, services and support to meet the unique needs of our former/current foster youth, emancipated minors, homeless and independent students.
The program also serves as a one-stop shop committed to the development and engagement of Guardian Scholars in their leadership roles, community involvements and professional experiences.
Our goal is to engage Guardian Scholars as leaders within the LMU, Los Angeles and global community. We also aid in the successful completion of Guardian Scholars' undergraduate degrees and prepare Guardian Scholars for life after graduation.
Contact Guardian Scholars
If you have questions, concerns, ideas or moments when you need a helping hand, contact the Guardian Scholars Program office. Whatever you need, GSP is here to help. Stop by to talk with us and check out our student lounge!
Office: Malone Student Center, Suite 301
Email: guardianscholarsprogram@lmu.edu
Phone: 310.338.5252
Need help locating our office? Check out our LMU campus maps.
Just visiting for the day? Learn more about Visitor's Parking.