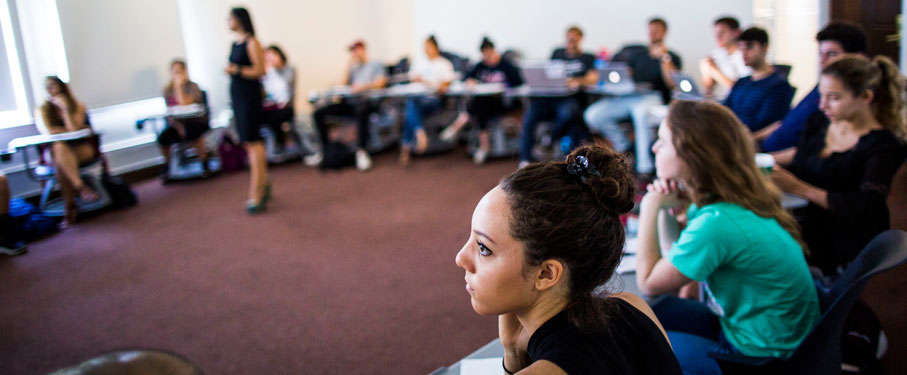 Thank you for your interest in LMU! Below is a guided step-by-step process to completing your LMU application and joining the Guardian Scholars Program.
Joining the Guardian Scholars Program
Step 1: Deadlines
Please note the following important Freshman Admission Deadlines:
October 15: Admission for Spring (January) semester
November 1: Early Action (non-binding) admission for Fall
January 15: Regular Decision Admission for Fall
Please note the following important Transfer Admission Deadlines:
October 15: Admission for Spring semester
February 1: Early Priority Deadline for Fall (Applications completed by this date will receive a response by March 15)
March 15: Admission for Fall semester (Applications completed on this date will receive a response by May 1.)
Step 2: Apply to LMU
Please visit LMU Admissions for more information on applying to LMU. If you have any questions regarding the Admissions process, please contact an Admission Counselor by phone (310) 338-2750 or by email.
Step 3: Financial Aid
After applying to LMU, complete all financial aid requirements. Note: freshman applicants must submit their FAFSA by February 1st! Visit the Financial Aid website for more information.
Step 4: After You are Accepted
After you have been accepted to LMU, please contact Associate Director of Student Success by visiting Malone Student Center 301, call (310) 338-5252 or email the Guardian Scholars Program.
Program Eligibility Requirements
Qualify for admission to Loyola Marymount University as a freshman or transfer student. See the Admissions website for more information on eligibility.
Be a highly motivated student who has at least one day of foster care experience from 0 - 18 years old (e.g. foster care, group home, or placed with a relative by the court) or qualify for Independent, Homeless or Emancipated student status.
Be a full-time LMU undergraduate student (at least 12 units per semester).
Maintain good academic standing.
Getting Involved with Guardian Scholars
Participate in the Guardian Scholars Program through social activities and meet with the Guardian Scholars Program Coordinator to receive individualized services and support (e.g. preparation for life after college such as Graduate school programs and employment opportunities).
Become a Guardian Scholar Mentor: Serve as a leader in the student mentoring program for the Guardian Scholars community!