Boundless: Guardian Scholars Program Crowdfunding
This year our Guardian Scholars Program sought to secure the very necessary funds to support our students in urgent need. Because of these amazing donors, our Boundless Crowdfunding project was an unprecedented success! the gifts we received, helped the Guardian Scholars Program raise $18,725 with over 80 gifts made to the fundraising effort. A few months ago, this project was only an idea. Now, we can confidently support our Guardian Scholars who need assistance through the summer. More specifically, we are able to support our growing unhoused student community by providing food support and summer housing and they would like to express their gratitude to: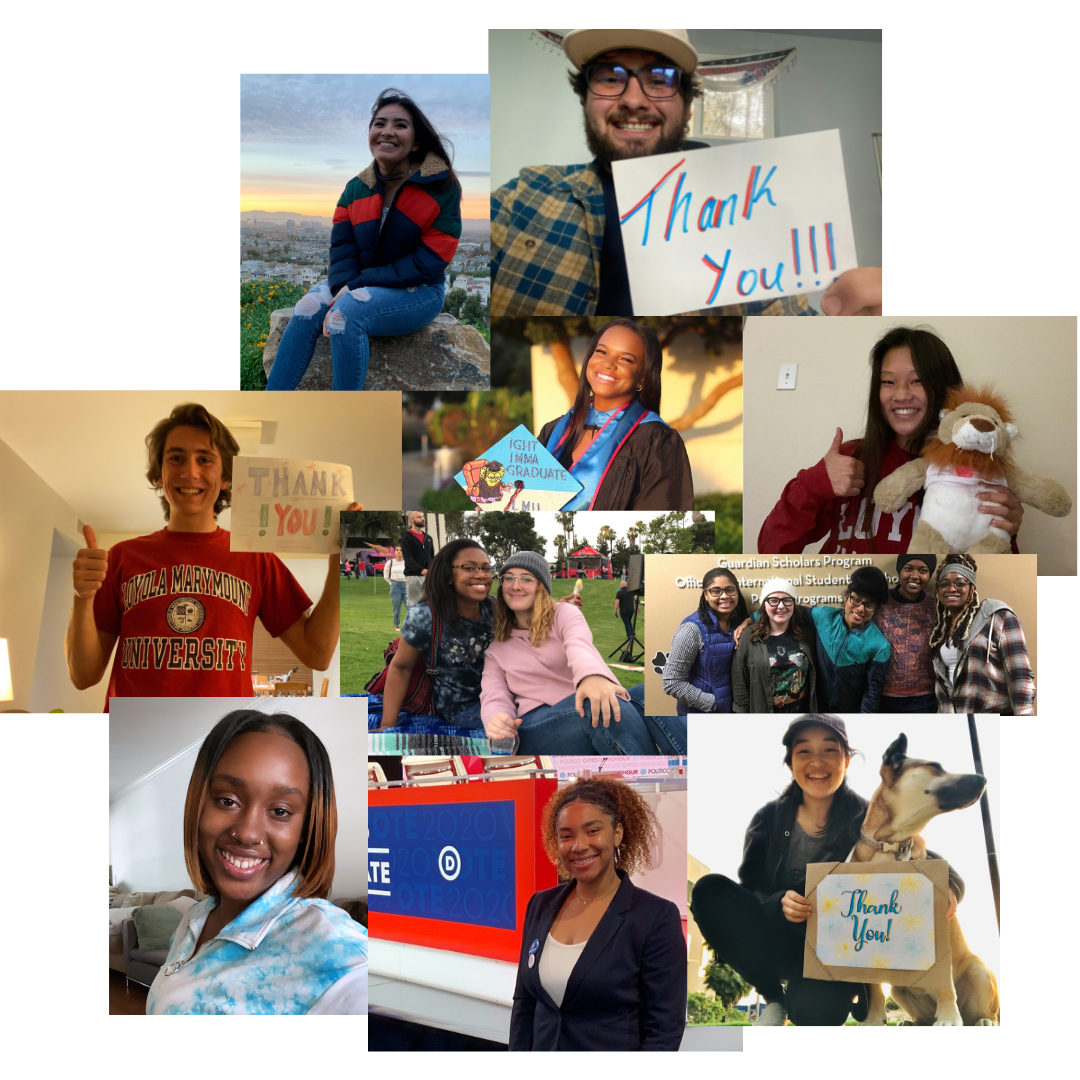 Nicole Sparks ● Charlien Church ● Michelle Tabb ● Sharon Hjerpe ● L. Frost ● Becca Okida ● Frank Pickar ● Pete Dorado ● Juliette Dunbar ● Nancy Holland ● Annie Mellott ● Fredrick Fruhling ● Becky York ● LauraLeigh Young ● Annabella Gugliotta ● Daryl Keighley ● Louis Gardner ● Allison Cioth ● Donna Peach ● Adam Tingen ● Juanita Brown ● Phoebe Chen ● Anthony Garrison ● Lowell & Sasha Press ● Alterra "Maria" Jackson ● Sheri Wyatt ● James Mitchell ● Tracy Mlakar ● Stefania Magidson ● Evelyn Paysse ● Kathleen Hui ● Jordan Gregory ● Kathy Cordova ● Elisa Vasquez ● Juan Ramirez ● Beth Crowell ● Max Okoye ● Manle Thi ● Timothy Brown ● Queen Ozigboh ● Lexi Frey ● Veerle Cinar ● Faber Monroy ● Perry Shuttlesworth ● Paul Villa ● Julie Davidson ● Julia Wade ● Andrea Swenson ● Lori Martin ● Linda Verhulp ● Margarete Feinstein ● Randal and Jenny Martin ● Mark & Ginny Lockhart ● Margaret Maseda ● Tony Cole ● Linda and Don Dalenberg ● Tena Yatroussis ● Kelli Tomlinson ● Gerald Salseda ● Catherine Herrera ● Christiana Simpson ● Beth Marsh ● Nora Murphy ● Deanna Amaya-Felix ● Rachelle Katz ● John Rodriguez ● Muller Haile ● Lisa Mitchell ● Jane Pelletier ● Jeannette Russo ● Marilyn Coughlan ● Maria Hoye ● Yolanda Cruz ● John Chichester ● Jennifer Diggdon ● Michael Beavers ● Anthony Esquivel ● Tracy Kelley ● Mike Stemig ● Rosemary Maellaro ● Anne Samarawickrama ● Trang Dong ● My Hanh Bui ● Stephanie Christie ● Brian Haskin ● Stephen Thompson ● Zbigniew Przasnyski
Thank you for your generosity, demonstration of faith, compassion, and support for the Guardian Scholars students!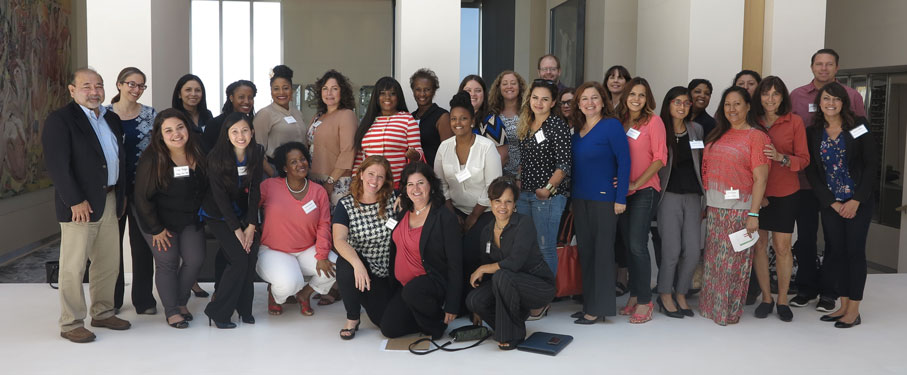 Choosing to support Loyola Marymount University's Guardian Scholars Program at Loyola Marymount University is an investment that will always grow in value. Your support will allow Guardian Scholars the opportunity to include more students, provide more dynamic programs and build on the success of the program in cultivating leaders. Thank you for helping to create more stories of success for LMU Guardian Scholar students.