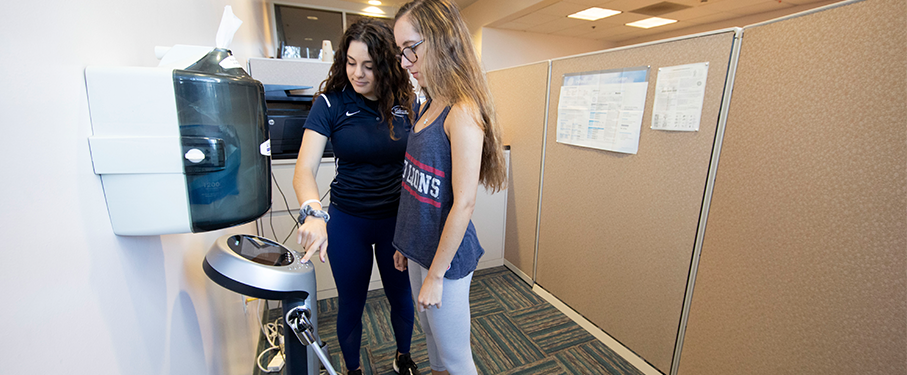 Equipment Orientation
Feeling lost when you are in the gym? Come meet with one of our certified personal trainers who will assist you in using some of our state of the art equipment! You will feel comfortable and confident once you meet with our team. To book an assessment please email FitWell center at fitwell@lmu.edu.
Body Composition Test
Our InBody Composition 520 machine is designed to calculate your body fat percentage, muscle mass, water weight, and the proportional muscle in each appendage. Each Burns Recreation Center member is allowed up to three free tests per semester. However, one must wait 6-8 weeks in between each test. No appointment is necessary during regular hours of operation. Stop by the FitWell Center for your assessment. If you are unavailable during regular hours of operation, contact the FitWell Center at fitwell@lmu.edu to schedule an InBody Assessment. Before coming in for your test, be sure to remember:
No caffeine, alcohol or nicotine at least four hours prior to testing.
Avoid exercise on the day of the test.
Avoid meals two hours prior to the testing (light snacks okay).