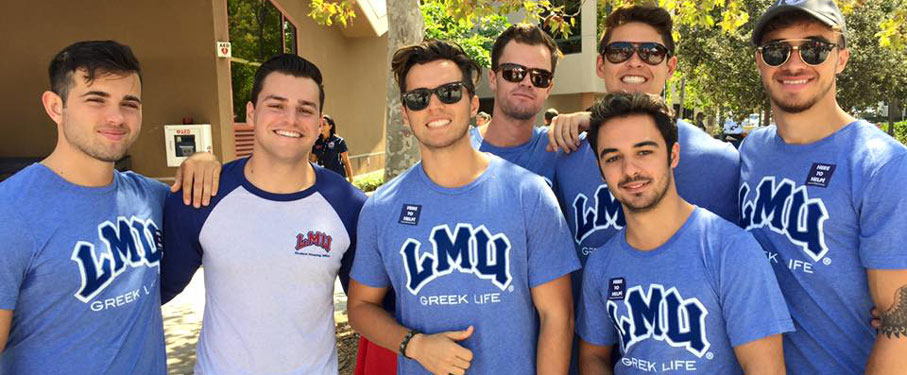 Are you interested in joining a fraternity at Loyola Marymount University? Participate in recruitment and find the chapter that is a perfect fit for you! Every recognized fraternity is founded upon various principles and values that the members mutually share. Sorority & Fraternity life can add many valuable dimensions to your college experience!
Spring Recruitment Information
Why should someone register?
The chapters of LMU IFC are comprised of men dedicated to bettering themselves and their communities. They are values-based organizations that challenge their members to be leaders on campus, serve their communities through philanthropy, and embrace the benefits of brotherhood. Registering for recruitment gives potential new members the opportunity to meet active members and possibly join a chapter in a low-key, safe setting. With virtual recruitment, Barries of registration fees and location are removed, leading to an open-minded experience. Community is more important than ever, and our chapters are eager to welcome to next class of dedicated young men into our community!
The following groups are not recognized at LMU:
California Philanthropy (Cal Phi)
Kappa Sigma
Sigma Alpha Epsilon