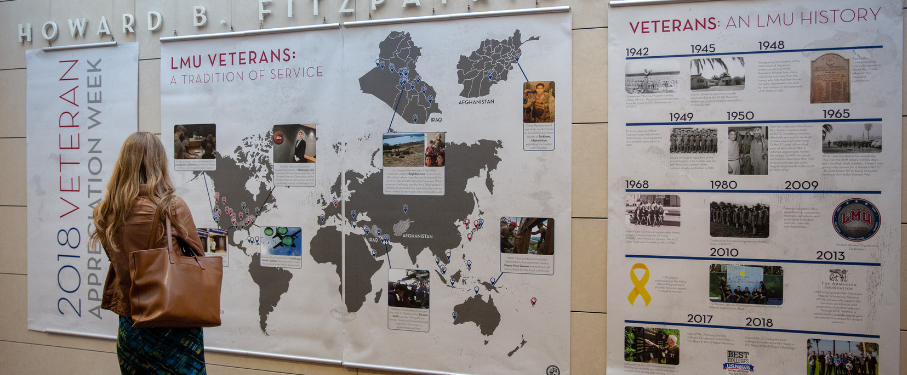 Welcome to the LMU Lion family. We are thrilled that you have chosen to be a Lion and hope that the Veteran Programs will be a part of your educational journey. As you prepare for your first year at LMU, we want to serve as an important resource for you.
Veterans Appreciation Week
During the week of Veterans Day, Veteran Programs collaborates with different departments and organizations to create a campus awareness of our faculty/staff/student veteran population at LMU through educational programming‌.
In 2009, the Student Veterans Organization was created to not only serve veterans and veteran dependents but to also educate the LMU campus about veteran issues. Thus, Veterans Appreciation Week was born and has continued to be a part of our commitment to creating an awareness of our LMU student, staff, faculty and alumni veterans within our LMU community.