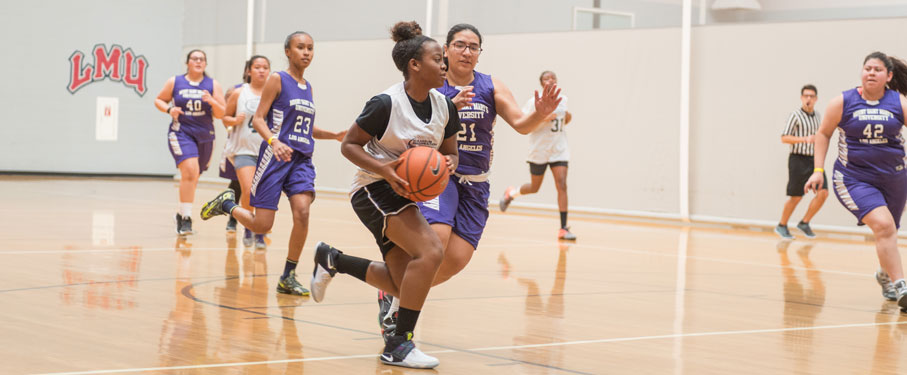 At Loyola Marymount University, the Burns Recreation Center offers two options for students to compete in their favorite sport or try something new.
Club Sports
LMU Club Sports are recognized student clubs that have been formed by individuals motivated by a common interest and desire to participate in a favorite sport activity. Open to all students, regardless of skill level, they exist to promote and develop interest in those sports.
Intramural Sports
Open to all students, faculty and staff, Intramural Sports are a great way to get involved in recreational sports at LMU and cultivate one's individual and team sportsmanship.