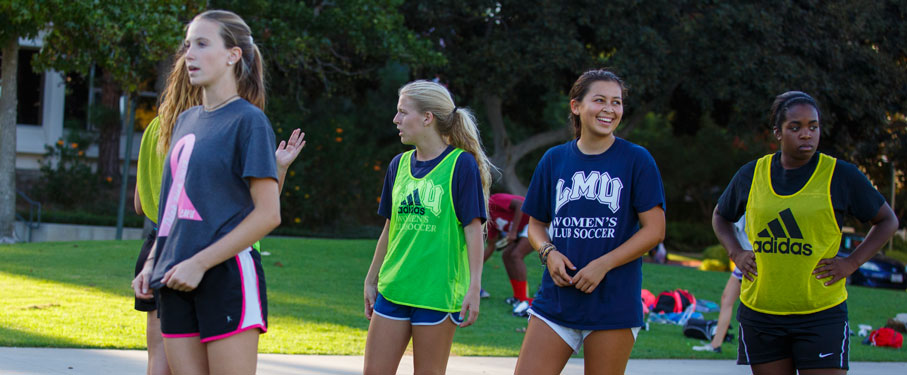 Note: "Recreational" sports clubs do not report to Campus Recreation's Club Sports program. These clubs only report to the Office of Student Leadership and Development.
Maroon Level: First Tier Competitive Clubs
Men's Ice Hockey
Men's Lacrosse
Men's Rugby
Navy Level: Second Tier Competitive Clubs
Men's Baseball
Men's Soccer
Men's Volleyball
Tennis
Ultimate Frisbee
Women's Basketball
Women's Soccer
Women's Volleyball
If you experience any issues or have any questions, please contact the Club Sports office: lmuclubsports@lmu.edu or 310.338.1718.
Prospective students and club officers from other schools should contact the Club Sports Office for the club's most up-to-date contact information.