Looking for additional resources to use on your own? Check out these amazing Apps today!
Headspace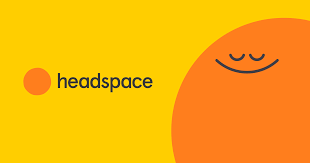 The Headspace app makes meditation simple. Learn the skills of mindfulness and meditation by using this app for just a few minutes per day. You gain access to hundreds of meditations on everything from stress and anxiety to sleep and focus. The app also has a handy "get some headspace" reminder to encourage you to keep practicing each day.
Calm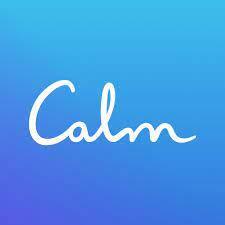 Named by Apple as the 2017 iPhone App of the Year, Calm is quickly becoming regarded as one of the best mental health apps available. Calm provides people experiencing stress and anxiety with guided meditations, sleep stories, breathing programs, and relaxing music. This app is truly universal; whether you've never tried meditation before or regularly practice, you'll find the perfect program for you.
Ten Percent Happier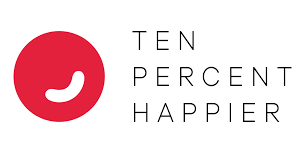 Want to sleep better, find relaxation, be more mindful and, well, ten percent happier? This is the app for you. Ten Percent Happier has a library of 500+ guided meditations on topics ranging from anxiety and stress to parenting and sleep, as well as videos, bite-sized stories, and inspiration you can listen to on the go. New content is added weekly so you'll never tire of having to do the same meditative practice again and again.
Talkspace Online Therapy

Can't afford to visit a therapist but still wish you had one to talk to? Talkspace makes that possible. Starting at $65 per week, you can text message a trained professional as often as you need and receive responses daily. They also offer services for individuals and couples, so if your significant other want to learn how to support you through your depression, they can download the app too.
What's Up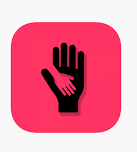 What's up is an amazing free app that uses Cognitive Behavioral Therapy (CBT) and Acceptance Commitment Therapy (ACT) methods to help you cope with Depression, Anxiety, Stress, and more. Use the positive and negative habit tracker to maintain your good habits, and break those that are counterproductive. We particularly love the "Get Grounded" page, which contains over 100 different questions to pinpoint what you're feeling, and the "Thinking Patterns" page, which teaches you how to stop negative internal monologues. Try it out for yourself.
Mood Kit
MoodKit uses the foundation of Cognitive Behavioral Therapy (CBT) and provides users with over 200 different mood improvement activities. Developed by two clinical psychologists, MoodKit helps you learn how to change how you think, and develop self-awareness and healthy attitudes. The journal feature is a great way to practice self-care by reflecting on the day, noting any distressing thoughts, and documenting how you overcame them.
(iOS)
Mind Shift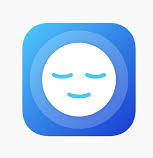 Mind Shift is one of the best mental health apps designed specifically for teens and young adults with anxiety. Rather than trying to avoid anxious feelings, Mind Shift stresses the importance of changing how you think about anxiety. Think of this app as the cheerleader in your pocket, encouraging you to take charge of your life, ride out intense emotions, and face challenging situations.
(Android)
eMoods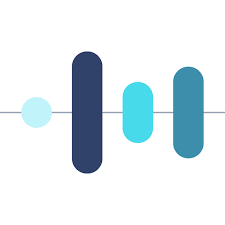 eMoods is a mood tracking app designed specifically for people with bipolar disorder. Throughout the day, users can track depressive and psychotic symptoms, elevated mood, and irritability and give an indication of the severity of their symptoms. Users can then see their mood changes on a color-coded monthly calendar and even export a monthly summary report to identify specific triggers and better understand their fluctuating mood.
Rise Up and Recover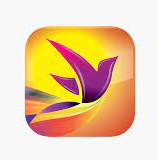 Rise Up + Recover is a unique app as it not only allows you to track your meals and how you feel when you eat them, but you can also transcribe your progress into a PDF printout. Pull up the Rise + Recover app on your mobile when you feel the urge to binge or skip a meal, and need quick coping strategies.
GG OCD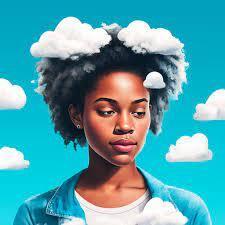 GG OCD aims to improve OCD symptoms by increasing the user's awareness of negative thoughts and training the brain to push those aside to embrace a more positive outset. The app takes the users through various levels, each consisting of short games around a specific theme. From how to automatically replace negative self-talk with positive thoughts, to belief in change, building self-esteem and more, this app takes its user on a journey towards a healthier thinking pattern.
(iOS)
ADDITIONAL RESOURCES
Better Help
BetterHelp is a medically backed mental health app that was founded in 2013 and now has more than 2 million clients.
BetterHelp offers users access to hundreds of accredited psychologists, marriage and family therapists, clinical social workers and board-licensed mental health professionals. BetterHelp works closely with clients to pair them with a mental health professional most closely aligned to the user's needs, though you can change counselors for free at any time. This app provides a wide variety of care for situations like couples therapy, and mental health disorders such as anxiety and depression, PTSD and more.
One of the goals of this mental health app is remove the financial barrier for those seeking services. BetterHelp's therapy sessions range from $60 to $80 per week, making it much more affordable than traditional therapy.
Brightside
Brightside is on a mission to change the way the United States does therapy. Unlike other mental health apps, Brightside makes it a priority to help you not only receive high-quality psychological care, but to make sure you are able to track and measure your progress as well.
This wellness platform also provides both therapy and psychiatric (medication) resources. Patients can have one-on-one video chats with their counselor whenever needed, and those in distress can reach out to an immediate support line at any time. Brightside says that all its care providers follow best practice guidelines based on proven methods in fields like cognitive behavioral therapy (CBT).
For someone looking to receive therapy or therapy and psychiatric counseling, Brightside starts at $199 per month.
Regain
Couples therapy can be a great way to resolve relationship issues or simply get to know your partner better. But just like other forms of therapy, it can be expensive.
Regain is unique in the field of mental health apps because it focuses specifically on helping partners sort through relationship challenges. Founded in 2016, Regain is focused on providing stellar care through licensed psychologists, marriage and family counselors, social workers and psychotherapists.
Similar to the other mental health apps listed here, Regain has potential patients fill out a brief survey about their struggles, goals and lifestyles before pairing couples with a counselor. Clients are given the opportunity to connect via video chat once a week with their therapist, as well as unlimited texting and audio messaging.
Couples therapy through Regain ranges from $60 to $90 per month and can be cancelled at any time.