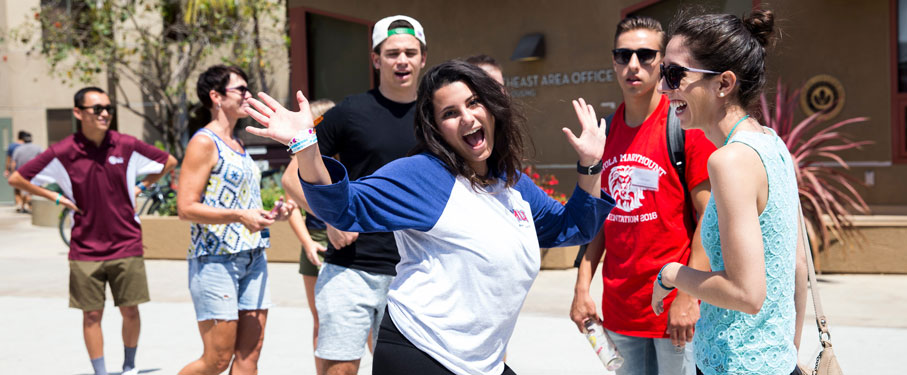 The Student Housing Office offers many leadership opportunities to assist with engagement and building of community within our residence halls. Each position provides a unique responsibility to cultivate a stronger relationship between the department and on-campus community.
For additional information please contact the Main Office at (310) 338-2963 or email us at housing@lmu.edu.
Confidentiality
It is essential that the AOA conduct his/her duties in a professional manner. Confidentiality is a major component of professionalism. AOA's should consider all contacts with students while working as confidential. A student's right to privacy and confidentiality should be respected at all times.
Additionally, AOA's may be assigned tasks where access to confidential information would be granted. AOA's are expected not to share this information with others. You are to sign a confidentiality contract and must abide by it; otherwise you could face possible termination.