Summer Housing - COVID-19 Update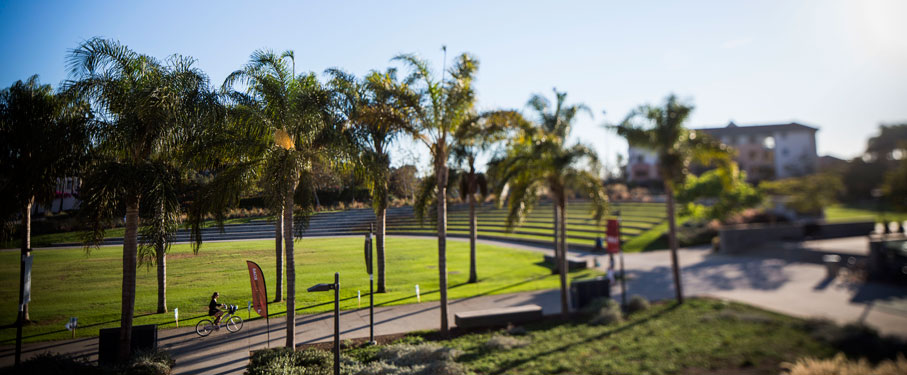 Summer Housing 2020 term: Covid-19 Update
Student Housing recognizes this is a difficult season and we commit to providing the highest quality services and care for our students and their needs. In light of local and state government orders and the LMU campus closure, Summer Housing will only be available to those students who were approved to remain on campus through the end of the Spring 2020 semester.
The university is unable to offer summer housing to additional students while the city of Los Angeles and the state of California Safer at Home orders remain in place. Should these orders be altered or lifted, the university will evaluate the feasibility to offer housing to students enrolled in LMU summer courses, participating in registered internships and/or those approved to work 20 or more hours per week on campus.
The Summer Housing eligibility:
Students who plan to remain on campus due to extenuating circumstances or personal reasons
Work an internship in the Los Angeles area and register for the corresponding LIBA Course with the Registrar
Enroll and participate in 3 units or more in summer school at LMU
LMU offers on-campus housing for the summer sessions I and II. The majority of students will remain in their current assignments in the Leavey apartments. Room assignment confirmations are communicated shortly after all three required application materials are completed. Students apply for Summer Session II may need to move rooms at the end of Summer Session I. More information will be provided from the Student Housing Office for students needing to move rooms.
LMU students currently on campus and interested in summer housing will be able to apply beginning April 16th. The application process consists of the following three required application materials:
Complete the online application found in MyLMU. To access the online application, please login to MyLMU and click on "System Logins" on the top right to access the option titled "Student Housing Online Services" from the drop down menu. Select the "Apply" tab, the link titled "Summer Housing Process" and follow the instructions to begin your application.
Electronically acknowledge the License Agreement found in the online application. We encourage you to save a copy of the License Agreement for future reference.
Pay the non-refundable $100 Housing Deposit.
Application Deadline
The priority deadline to apply for Summer Housing is Friday, April 24, 2020.
Summer Housing Dates & Terms
Please see below for the dates for Summer Session terms. As noted, only students who have been approved to remain on campus will be eligible to apply for Summer Housing.
Move-in: Please note that the spring-to-summer transition date is May 8, 2020.
Move-out: 12:00pm on one of the three dates below:
* End of Summer Session 1 - 6/26/2020
* End of Summer Session 2 - 8/7/2020
* Fall Transition - 8/17/2020 (Only for students with Fall Housing)
Additional Info:
Summer Dining Hours: Please visit the LMU Dining Website for hours.