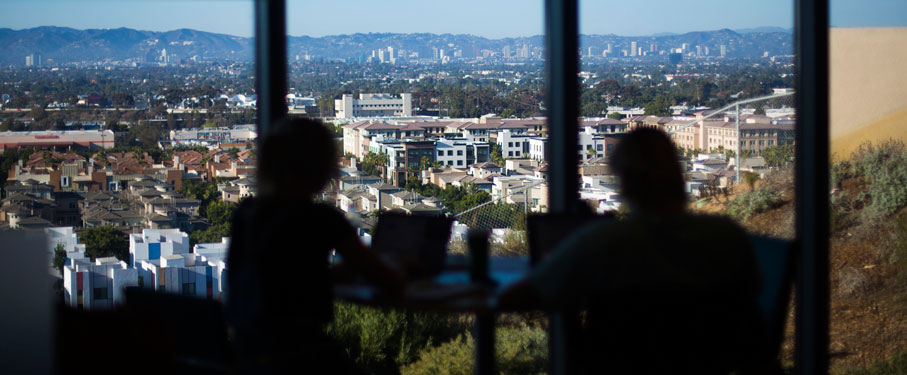 Living Learning Communities (LLCs) create a more academically-supportive environment for students in the residence halls. Created to enhance the residential and educational experience of students at Loyola Marymount University, participants live together in a residence hall community and take one or more courses together.
Enhanced residential experiences
Enhanced academic experiences
Improved connections with faculty
Greater engagement in the LMU community
Increased satisfaction with your overall LMU experience
LLC Options at LMU
Loyola Marymount University provides a variety of Living Learn Community option for students to live together and take the same course(s).
Why Living Learning Communities?
There are many reasons to participate in Living Learning Communities at LMU, including:
To help facilitate a smoother academic and social transition to college
To create strong academic skills to aid in academic success
To aid in their retention at the institution
To create avenues of learning about others different from themselves
To develop an openness to views different from their own
Mission of Living Learning Communities
The Academic and Student Affairs divisions at LMU collaborate to assist students' successful adjustment to and transitions through their collegiate experience by offering a variety of Living Learning Communities:
A student's active participation in a Living Learning Community will empower them to realize their full potential in mind, body, and spirit.
Living Learning Community students will experience academic success and personal development, become involved in campus life, and value engagement in further curricular and co-curricular pursuits.