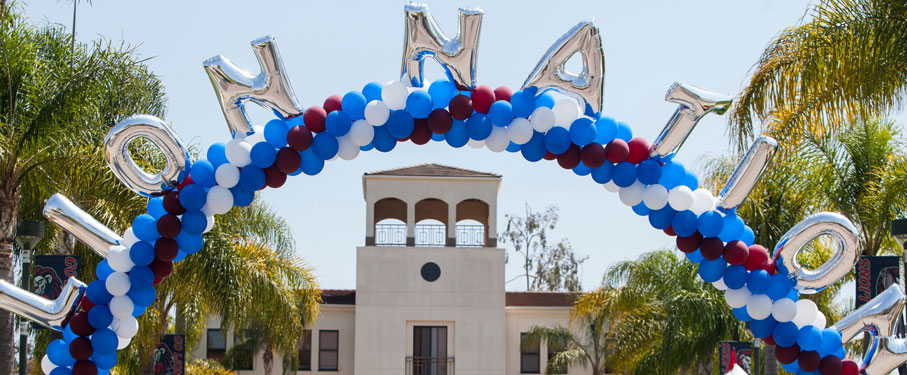 Loyola Marymount University's Student Housing facilities have everything you'll need to live comfortable and excel academically.
Come, make friends & find your niche. You'll be part of a diverse, dynamic social environment. Through shared experiences with other residents, you'll develop the kind of personal connections that evolve into life-long relationships. Embrace your Lion pride and envision yourself in the stands cheering on the basketball teams, kicking back with friends on the sand volleyball court or catching the sun set on the Southern California coast.
FAQ: Frequently Asked Questions About Student Housing >
Information for Parents & Families >
About Lion Nation
More than 95% of first-year students live in student housing at LMU. Living in Lion Nation enables you to develop in a vibrant community that will enrich your educational experience through community-sponsored programs and activities. When you live on campus, it gives you the convenience of being close to classes, other LMU amenities and opportunities to get involved in.
Live in the nation's creative and cultural capital — Los Angeles. Consistently named among the nation's most beautiful and green campuses, LMU's location overlooking the Pacific Ocean is five minutes away from Los Angeles International Airport (LAX) — and, the rest of the world. The City of Angels is home to some of the world's best entertainment, shopping, arts and recreation.
Perks of Lion Nation
By the way, besides the beautiful campus, living in Lion Nation offers some additional perks that other campuses simply don't have, such as:
ZipCar *Temporarily suspended for Spring 2021.
Still undecided? Loyola Marymount University offers a rigorous academic experience to ambitious students committed to lives of meaning and purpose. Learn more about your new home in Lion Nation!