Student Health Services Coronavirus Update
Student Health Services (SHS) remains committed to the health and safety of all our students. Due to the campus transition to online course delivery, and the guidelines from the CDC and the American College Health Association (ACHA), SHS strongly supports the practice of social distancing to mitigate the spread of COVID-19. SHS will screen all students who are experiencing symptoms of an illness or injury by phone or email to determine the best course of treatment. You may contact SHS by phone at 310.338.2881 or by secure email messaging through our patient portal.
SHS also shares the following additional services and resources for students:
Prescription Refills
SHS may be able to refill prescriptions if the originator of the prescription was an SHS staff member, and you remain in the state of California. You will need to contact your other healthcare provider for a refill request if you are out of state or SHS did not initially provide the prescription.
After Hours Care
If SHS is closed and you are experiencing a life-threatening emergency, call 911. If your symptoms are not life-threatening and you live in the Westchester area, please visit the SHS website for a list of nearby urgent care clinics and hospital emergency departments. You may also contact the LMU Department of Public Safety for on-campus emergencies at 310.338.2893. If you are not living on campus and are out of the local area, contact your local healthcare provider.
Telehealth Options - Private Health Insurance
Another important resource may be your private health insurance carrier. We highly recommend that students and parents contact their health insurance provider to see if telehealth is being offered. Most health insurance plans offer a form of telehealth in their coverage. Thank you, and we hope you stay healthy in the coming weeks.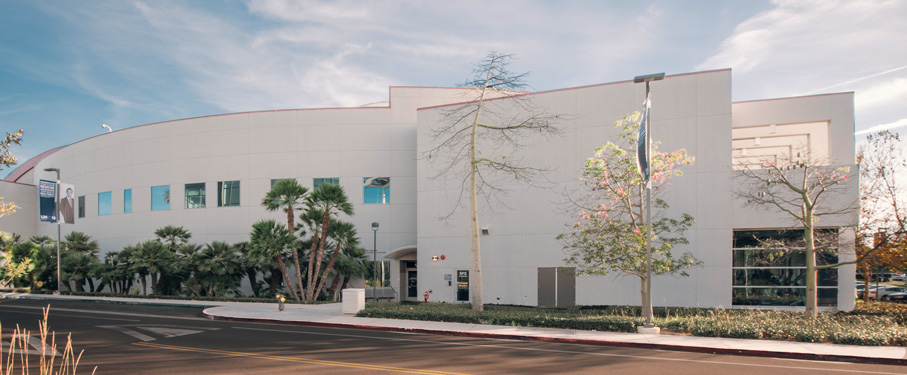 Contact SHS
Location: First floor on the north side of the Burns Recreation Center
Phone: (310) 338-2881
Fax: (310) 338-4417
Email: LMUhealth@lmu.edu
Office Hours
| | |
| --- | --- |
| Monday | 8:00 AM - 5:00 PM |
| Tuesday | 8:00 AM - 5:00 PM |
| Wednesday | 8:00 AM - 5:00 PM |
| Thursday | 8:00 AM - 5:00 PM |
| Friday | 8:00 AM - 5:00 PM |
Take the SHS Survey
Student Health Services strives to create a safe and healthy campus community by providing those services, opportunities, and experiences which support academic pursuits and personal development. In our attempt to provide the best care to our patients, SHS is conducting a survey to determine various areas for improvement. We would love your input!
Meet Our Staff
The Student Health Services team includes physicians, nurse practitioners, registered nurses, an x-ray technologist, and trained support staff.
Student Health Services (SHS) at Loyola Marymount University is a full-service medical office and is accredited by the Accreditation Association for Ambulatory Health Care (AAAHC).

Quality medical care is the major goal of Student Health Services. The accreditation process evaluates the administration, quality of care, quality of management and improvement, clinical records, continued professional improvement, facilities and our commitment to the rights of patients. Accreditation provides students and parents the confidence that the Student Health Center processes are periodically reviewed by an outside agency.

All full-time students (enrolled in six or more units) are eligible to receive services at SHS, Please note that graduate and law students pay $50 per semester when they access the SHS.

Medical records are confidential and are kept separate from all other university records. Records of students 18 years and older will not be released without the student's signed consent.

Student Health Services (SHS) strives to create a safe and healthy campus community by providing health services, opportunities, and experiences which support academic pursuits and personal development.

Provide individually focused, cost-effective health care with uncompromising quality in both medical services and outcomes.
Offer accessible health care services for all students with acute or chronic illnesses, including referrals to emergency services and/or medical specialists.
Treat disease and care for the physical, emotional, and spiritual lives of the diverse individuals we serve, consistent with our belief in God's presence in al our work.
Promote healthy behaviors and positive lifestyle choices and assist students in the pursuit of their goals and personal development in a supportive, respectful, and nonjudgmental environment.
Create and collaborate in campus-wide health education and training programs and promote leadership and service opportunities.
Serve as a resource for students, staff, and faculty.
Guide students through a process of reflection, self-discovery related to wellness and disease prevention.
Protect patient's right.

Every patient has certain rights and responsibilities in regards to their health care. In order to provide you the very best care, we expect you to be an active and informed consumer.

You have the right: To privacy, and to be treated with respect, consideration, and dignity.

To confidential treatment of all personal disclosures and records, and, except when required by law, given the opportunity to approve or refuse their release. Students can request a copy of the "*Notice of Information Practices" from SHS.
To complete and accurate information about your health-related concern(s) including diagnosis, treatment plan and prognosis. When it is medically inadvisable to give such information to you, the information is provided to a person designated by you or to a legally authorized person.
To participate in decisions involving your health care, except when such participation is contraindicated for medical reasons.
To select a health care provider whenever possible; and to change providers if other qualified providers are available or get a second opinion.
To review your medical records with a health care provider.
To information about operations and services, including hours of service, any related costs, and payment policies.
To voice any concerns or grievances regarding treatment or care.
To information regarding methods for providing feedback, including making formal complaints and filing grievances.
To information regarding advance directives, as required by prevailing laws and regulations and to have an advance directive included in your medical record.

You have the responsibility: For your own health and to seek medical attention promptly.

To be honest and direct with the Student Health staff and to inform the health care provider of: complete and accurate information to the best of their ability about their health, including past and current medical conditions/treatments; any medications being taken, including over-the-counter products and dietary supplements, and any allergies or sensitivities; any objections to the proposed treatment plan
To ask questions and to ask for clarification when needed about any health concerns you have.
To follow the agreed-upon treatment plan prescribed by your provider and participate in your care.
To be responsible for your decision(s) if treatment is refused or if the provider's instructions are not followed.
To communicate any significant changes, side effects, or failed improvement following treatment within a reasonable period of time.
To respect the policies and guidelines of SHS; show courtesy and respect to the staff, other patients and visitors
To keep appointments, be on time or to cancel in advance
To accepting financial responsibility for any charges, claims to insurance, and charges not covered by insurance.
To provide feedback about services, operations and policies