STUDENT HEALTH SERVICES IS HERE FOR YOU!

Student Health Services (SHS) at Loyola Marymount University is a full-service medical office and is accredited by the Accreditation Association for Ambulatory Health Care. Our health care team includes physicians, nurse practitioners, registered nurses, an x-ray technologist, and trained support staff. Our services include treatment for illnesses and injuries, preventive care, Gynecological health services, vaccinations and allergy shots, X-rays, health education/wellness programs, and much more.

Vaccination Requirements:

In preparation for LMU's phased return to campus, students are required to provide the university with confirmation showing they have been vaccinated against the COVID-19 virus. Please visit VAX LMU portal to enter the dates and type of vaccine you received and a scanned or photograded image of your vaccination record card. Please ensure your image is clear and legible, and that all vaccination dates are provided. Please wait until you have received your final dose before submitting your COVID vaccination record.

**All other vaccinations including the required measles, mumps, and rubella vaccination are to be recorded and documented on MyHealth.lmu.edu**

Telehealth Options:

Student Health Services (SHS) remains committed to the health and safety of our campus community. SHS can provide healthcare for all students through an expanded and secure telehealth platform. Using this platform, SHS healthcare providers can offer a wide variety of consultative medical services remotely including an assessment of symptoms, diagnosis and treatment options. You may schedule a telehealth appointment or message an SHS healthcare provider by accessing our portal, MyHealth.lmu.edu

Prescription Refills:

SHS is able to refill prescriptions if the originator of the prescription was an SHS healthcare provider. You will need to contact your other healthcare provider if SHS did not initially provide the prescription.

After Hours Care:

If SHS is closed and you are experiencing a life-threatening emergency, call 911. If your symptoms are not life threatening and you live in the Los Angeles area, please visit urgent care clinics and hospital emergency departments. You may also contact the LMU Department of Public Safety for on-campus emergencies at 310.338.2893. If you are not living on campus and are out of the local area, contact your local healthcare provider.

To learn more about LMU's response to the COVID-19 Pandemic LMU.edu/Together
Community Advisory | LMU is Monitoring Monkeypox in L.A. County, Risks Presently Low
LMU continues to monitor current conditions regarding monkeypox in L.A. County, and we remain in close contact with public health authorities. Presently, the risk of monkeypox remains low.

If you are a student and believe you have been exposed or are at risk for monkeypox, please isolate yourself, monitor your symptoms, and contact Student Health Services at 310.338.2881 (call SHS before arriving at the office) or your own healthcare provider. SHS provides education, care plans, and on-site testing for students should the need arise. Faculty and staff who believe they may have contracted monkeypox should isolate and call their primary care physician (call your doctor before arriving at their office). For more information and resources surrounding monkeypox symptoms, treatment, and vaccines, please refer to the CDC and L.A. County Public Health websites.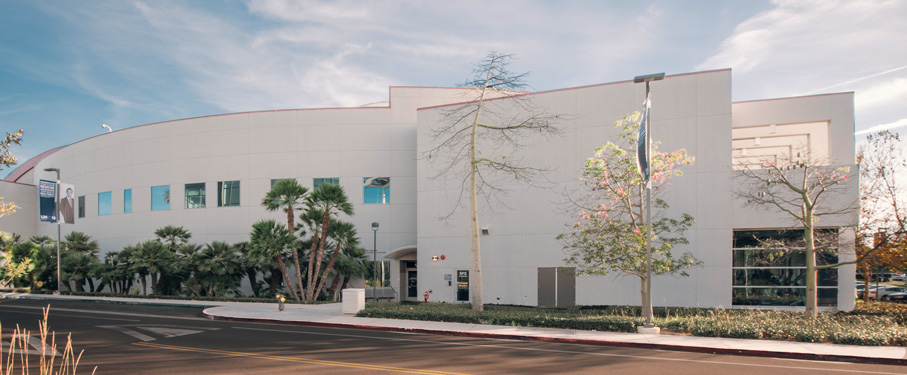 Contact SHS
Location: First floor on the north side of the Burns Recreation Center
Phone: (310) 338-2881
Fax: (310) 338-4417
Email: LMUhealth@lmu.edu
Office Hours
| | |
| --- | --- |
| Monday | 8:00 AM - 5:00 PM |
| Tuesday | 8:00 AM - 5:00 PM |
| Wednesday | 8:00 AM - 5:00 PM |
| Thursday | 8:00 AM - 5:00 PM |
| Friday | 8:00 AM - 5:00 PM |
Take the SHS Survey
Student Health Services strives to create a safe and healthy campus community by providing those services, opportunities, and experiences which support academic pursuits and personal development. In our attempt to provide the best care to our patients, SHS is conducting a survey to determine various areas for improvement. We would love your input!
Every patient has certain rights and responsibilities in regards to their health care. In order to provide you the very best care, we expect you to be an active and informed consumer.

You have the RIGHT: To privacy, and to be treated with respect, consideration, and dignity.

To confidential treatment of all personal disclosures and records, and, except when required by law, given the opportunity to approve or refuse their release. Students can view a copy of the "Notice of Information Practices" from SHS.
To complete and accurate information about your health-related concern(s) including diagnosis, treatment plan and prognosis. When it is medically inadvisable to give such information to you, the information is provided to a person designated by you or to a legally authorized person.
To participate in decisions involving your health care, except when such participation is contraindicated for medical reasons.
To select a health care provider whenever possible; and to change providers if other qualified providers are available or get a second opinion.
To have a chaperone present for sensitive examination of the breast, genital or rectal areas, unless declined.
To review your medical records with a health care provider.
To information about operations and services, including hours of service, any related costs, and payment policies.
To voice any concerns or grievances regarding treatment or care.
To information regarding methods for providing feedback, including making formal complaints and filing grievances.
To information regarding advance directives, as required by prevailing laws and regulations and to have an advance directive included in your medical record.

You have the RESPONSIBILITY: For your own health and to seek medical attention promptly.

To be honest and direct with the Student Health staff and to inform the health care provider of: complete and accurate information to the best of their ability about their health, including past and current medical conditions/treatments; any medications being taken, including over-the-counter products and dietary supplements, and any allergies or sensitivities; any objections to the proposed treatment plan.
To ask questions and to ask for clarification when needed about any health concerns you have.
To follow the agreed-upon treatment plan and participate in your care.
To be responsible for your decision(s) if treatment is refused or if the provider's instructions are not followed.
To communicate any significant changes, side effects, or failed improvement following treatment within a reasonable period of time.
To respect the policies and guidelines of SHS; show courtesy and respect to the staff, other patients and visitors.
To keep appointments, be on time or to cancel in advance.
To accepting financial responsibility for any charges, claims to insurance, and charges not covered by insurance.
To provide feedback about services, operations and policies.

Revised 1.14.21 J. Mas NP

POLICY: Student Health Services encourages patient feedback about their experiences while under the care of SHS' Health Care Providers and/or referral facilities/providers. This communication can identify opportunities to improve its processes, thereby enhancing patient satisfaction.

PURPOSE: To provide patients with a mechanism for communicating a concern or complaint. To protect patient's rights and take appropriate actions and investigation of the issue. The protocol assists the members of SHS to follow a procedure that is swift and ensures a fair and just outcome. The protocol is available for patients to review through postings in the exam rooms and/or on our webpage.

DEFINITION: Health Center complaints: A complaint is a petition on the part of a patient regarding their dissatisfaction with a provider due to the patient's perception of the quality of services, their treatment by a clinician or other staff member, or operations and management policies and procedures of the department.

PROCEDURE: When a patient has a grievance, the following will occur:

If the problem is health care related, the individual is encouraged to discuss his or her concerns directly with the provider or staff member with whom they have been working. Most problems will be resolved via this discussion.
The patient may also request a referral to the staff member's supervisor or the Administrative Director of SHS.
The patient is encouraged to put the complaint in writing and forward it to the Administrative Director of SHS.
The SHS Administrative Director will contact the patient to discuss the concerns. The goal is to pursue and resolve the matter informally at this administrative level.

The patient receives notification of the outcome of the investigation and action(s) taken.
The Administrative Director keeps a confidential Grievance file containing reports of the action(s) and resolution of the complaint.
The Administrative Director will review all documentation of the complaints at the end of each semester to be sure there has been resolution. In the event a grievance/complaint is not resolved satisfactorily, the complaint can be review with the Dean of Students.

LMU has policies and procedures in place for grievances and complaints, including discrimination or harassment. Filing with the appropriate persons or departments for student, faculty and staff. Information can be obtained through *Student Affairs, Academic Affairs, as well as Human Resources.

* https://studentaffairs.lmu.edu/about/contactreportingresources/

POLICY: LMU Student Health Services (SHS) is committed to providing a safe environment where patients and staff can be confident that their dignity and safety are held in the highest regard. Efforts to create a comfortable and safe atmosphere for the patient and the healthcare provider (HCP) are a large part of respecting each individual's dignity. These efforts may include providing private facilities for undressing, effective use of draping and appropriate, comfortable gowns for patients and having a chaperone present during the entire sensitive exam. In addition, providing a clear explanation of the various components of the physical examination is an important and critical aspect of conducting a sensitive exam.

Purpose: The purpose of this policy is to ensure that LMU SHS meets statutory requirements and minimizes risks to patients, professional staff and the organization, by ensuring that a systematic and planned procedure for the provision of chaperones is in place. Education, clear open communication and documentation act as safeguards against formal complaints, or in extreme cases, legal action. Having chaperones present can also help prevent misunderstandings between the patient and the HCP. The chaperone serves as a safeguard for all parties and a witness to continuing consent for the medical encounter.

Definitions:

A chaperone is a

n individual who is present as a

third-party

during

a

medical encounter

such as a

consultat

ion, examination, treatment

procedure

or intervention.

Sensitive

medical

examinations include the examination of genitalia

and/or rectum of individuals of either gender and breasts of females.

Procedure and guidelines:

All patients are entitled to have a chaperone present for any consultation, examination or procedure where they feel one is required whether or not the examination is considered "sensitive" as defined above.

Chaperones are members of the SHS staff who provide direct patient care, i.e., medical assistants, registered nurses, nurse practitioners and medical doctors.

For some patients the gender of the HCP an

d the chaperone may be relevant. Examples may include,

religious beliefs

that

forbid male staff to perform sensitive examination on female patients or where the patient may have been the victim of sexual abuse.

Patients have the right to choose the gender of the HCP and chaperone and SHS staff should ask the patient which gender they would prefer.

Whenever possible, an HCP performing the sensitive examination with an opposite gender patient should have a chaperone of the same gender as the patient.

A chaperone is required when a male HCP is carrying out a sensitive examination or procedure with a female patient.

T

he designation of the chaperone

will

depend on the role expected of them, whether participating in the procedure or providing a supportive role.

There are some cases where the HCP may feel uncomfortable to proceed unless a chaperone is present, i.e., where there is a history of violent or unpredictable behaviour on behalf of the patient or their family member/friend.

For people who identify as transgender or intersex, the

patient

must confirm their preference for the gender of the chaperone. If a preference is not stated or discerned, staff will select

a

chaperone based on an assessmen

t of the

¹

person's gender identity

.

Chaperones are not visitors, family or friends of the patient.

Clear

communication and record k

eeping ensure a

trustworthy

patient

-HCP

relationship.

Explain to the patient why

the particular

examination is necessary

and what it entails so that the patient can give fully informed consent.

Allow

the patient an opportunity to ask questions.

Introduce the chaperone and a

llow the chaperone to hear the explanation of the examination and the patient's consent.

The chaperone is to be present in the room during the entire "sensitive" part of the physical examination.

HCPs should minimize inquiries or history taking of a sensitive nature during a chaperoned examination.

Once the examination is complete, the chaperone may leave the room

.

This provides an opportunity for a private conversation between the HCP and the patient

without the chaperone present.

Patients have a right to refuse a chaperone. If

the HCP is

unwilling to conduct an intimate examination without a chaperone,

the HCP

should explain to the patient why

they

prefer to have one present.

The HCP may

need to of

fer an alternative appointment

or an alternative

provider

.

For patients who refuse a chaperone,

it

should

be documented

the HCP

offered a chaperone but the patient declined.

The examination may proceed only if both the patient and HCP agree to this.

If the patient does not want a chaperone or when no chaperone is available,

the HCP may

advise the patient that the examination is deferred, documenting this in the medical record.

Any request that the examination

or procedure

be

postponed or

discontinued should be respected.

The name of the chaperone, their title and the informed verbal consent of the patient for the presence of the chaperone is documented in the medical record.

Chaperones should record in the medical record that they were present during an examination

/procedure

.
Meet Our Staff
The Student Health Services team includes physicians, nurse practitioners, registered nurses, an x-ray technologist, and trained support staff.
Student Health Services (SHS) at Loyola Marymount University is a full-service medical office and is accredited by the Accreditation Association for Ambulatory Health Care (AAAHC).

Quality medical care is the major goal of Student Health Services. The accreditation process evaluates the administration, quality of care, quality of management and improvement, clinical records, continued professional improvement, facilities and our commitment to the rights of patients. Accreditation provides students and parents the confidence that the Student Health Center processes are periodically reviewed by an outside agency.

All full-time students (enrolled in six or more units) are eligible to receive services at SHS, Please note that graduate and law students pay $50 per semester when they access the SHS.

Medical records are confidential and are kept separate from all other university records. Records of students 18 years and older will not be released without the student's signed consent. Please review our NOTICE OF PRIVACY PRACTICES

Student Health Services (SHS) strives to create a safe and healthy campus community by providing health services, opportunities, and experiences which support academic pursuits and personal development.

Provide individually focused, cost-effective health care with uncompromising quality in both medical services and outcomes.
Offer accessible health care services for all students with acute or chronic illnesses, including referrals to emergency services and/or medical specialists.
Treat disease and care for the physical, emotional, and spiritual lives of the diverse individuals we serve, consistent with our belief in God's presence in al our work.
Promote healthy behaviors and positive lifestyle choices and assist students in the pursuit of their goals and personal development in a supportive, respectful, and nonjudgmental environment.
Create and collaborate in campus-wide health education and training programs and promote leadership and service opportunities.
Serve as a resource for students, staff, and faculty.
Guide students through a process of reflection, self-discovery related to wellness and disease prevention.
Protect patient's right.