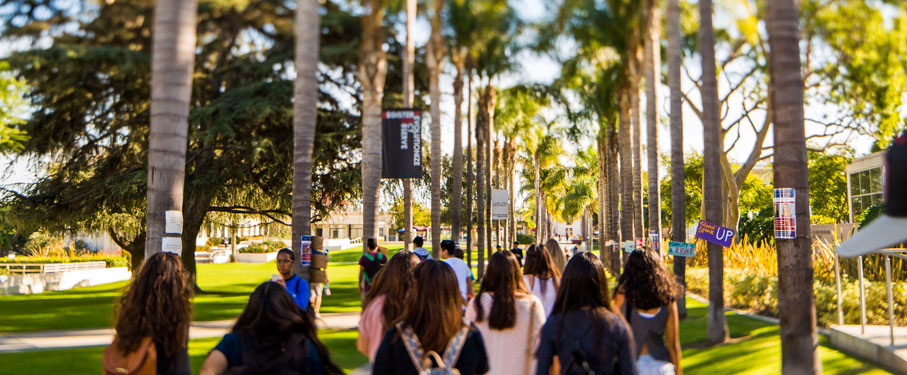 Mental well-being is a key part of one's overall health. Student Psychological Services at Loyola Marymount University offers a number of confidential services for undergraduate and graduate students, including individual, couples, group, rapid response and consultation.
Anonymous Self-Assessment
Getting help can start with a free and confidential assessment available 24 hours a day, seven days a week. The brief screenings below may assist students to determine if they or someone they care about should connect with a mental health professional. These screenings are educational, not diagnostic.
Take one of the online, anonymous self-assessments below:
Questions about the self-assessments? Call Student Psychological Services at (310) 338-2868.
Our Services
Initial Consultation
During your first visit, you will receive an initial consultation with one of our staff therapists. During this appointment, you and the therapist will discuss the reason you are seeking SPS service and together develop a plan to best meet your needs. Service options beyond the initial consultation include individual therapy, group counseling, skills workshops, referrals to on-campus resources, and referrals to off-campus providers.
Individual Therapy
Individual therapy is a collaborative process between therapist and client that aims to facilitate change and improve emotional well-being. Many students become more self-aware and gain an understanding of how one's surroundings and experiences may influence behavior.
Wellness Groups and Workshops
Our Wellness Groups and Workshops provide a space for discussing shared concerns and experiences leading to personal growth. Many groups target a specific concern, for example, anxiety and how to increase one's coping strategies and gain new perspectives. To see what groups and workshops we offer, please visit Wellness Groups and Workshops.
Couples & Marital Therapy
Couples therapy is used to explore relationship patterns, decrease couple distress and explore the couple's relationship through problem solving, better communication and shared responsibility.
Therapy Assistance Online (TAO)
TAO is an online platform where students are able to obtain self-help resources. TAO provides interventions for anxiety, depression and mindfulness and tools to increase well-being. All members of LMU have access by signing onto TAO with their university issued emails. Go to TAO to sign up today! For more information, feel free to contact the SPS office at 310-338-2868.
Rapid Response
A therapist is available during regular business hours, 8:00am-4:00pm, for students who are experiencing significant distress and cannot wait for an appointment. Rapid response is an intervention that can help students deal with their situations by offering immediate assistance and support. A need for a consultation with a therapist may arise when our office is closed. In these instances, students may contact the SPS main line at (310) 338-2868 and follow the prompt to speak to our After-Hour therapist. Those using the After-Hour service will receive a follow-up call the next business day from an SPS staff member.
Referrals
If you are interested in off-campus mental health providers, the resources below may helpful, especially during COVID-19 for out-of-state students who cannot access SPS therapist, who are only licensed in California.
2. Finding the Right Therapist for You
4. Psychology Today - Click HERE to find a therapist in California or your state!
5. Psychiatry: Pacific Coast Psychiatry Associates (California ONLY)
6. Psychiatry: Click HERE to find doctors in your network
Other Services
SPS staff and/or the Wellness Educators (peer to peer) is available to the LMU community for educational presentations, workshops and project assistance. Contact SPS for more information.
Eligibility for Services
All currently-enrolled undergraduate and graduate students are eligible, without charge, for SPS services. If students do not show for an appointment without cancelling in advance, or cancel with less than 24 hours notice, their student account will be charged $25.00.
Confidentiality
California law requires, even without your written permission, that we disclose information when it relates to the following situations:
If a student intends to seriously harm themselves or others
If a student discusses a situation where a minor, dependent adult, or an elderly person appears to be at significant risk of abuse
If a student discusses a situation where the distribution, creation and / or consumption of child pornography is involved to include sexting (i.e., exchanging semi-nude and or nude photographs) with an underage minor, including yourself.
If we are court ordered by a judge to release records